Kawhi Leonard is a 'Fun Guy' for New Balance
The Raptor superstar shows he has a sense of humour in Toronto OOH ad.
New Balance Basketball's endorsement deal with Kawhi Leonard is akin to his buzzer beater – it's a rare marketing score that should be capitalized on. And,indeed, the Boston-based brand is taking full advantage of its newfound relevance thanks to Leonard's newfound superstardom.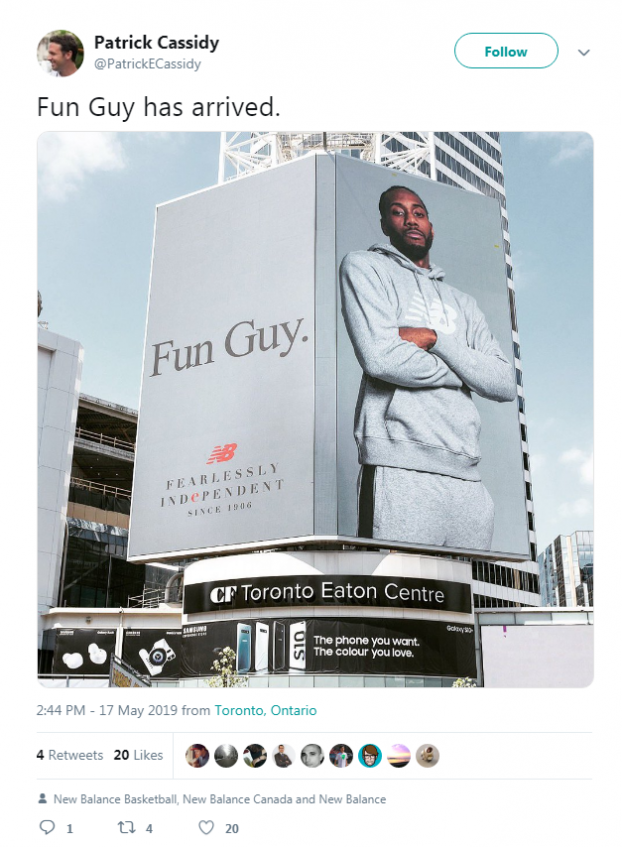 Patrick Cassidy, the company's global director, consumer marketing, tweeted out that the "Fun Guy has arrived" on Friday. The tweet showed an image of the Toronto Raptors basketball God donning a heather-grey sweatshirt emblazoned with the NB logo, with a stern look on his face and his arms crossed looking down on us mere mortals above the Toronto Eaton Centre.
The "Fun Guy" nickname was born last fall during a press conference when Leonard claimed in a monotone voice à la Captain Holt for Brooklyn Nine-Nine that: "I'm a fun guy, obviously I love the game of basketball… I mean there's just more questions you have to ask me in order for me to tell you about myself. I just can't give you a whole spiel." And then came The Awkward Laugh that was heard 'round the world.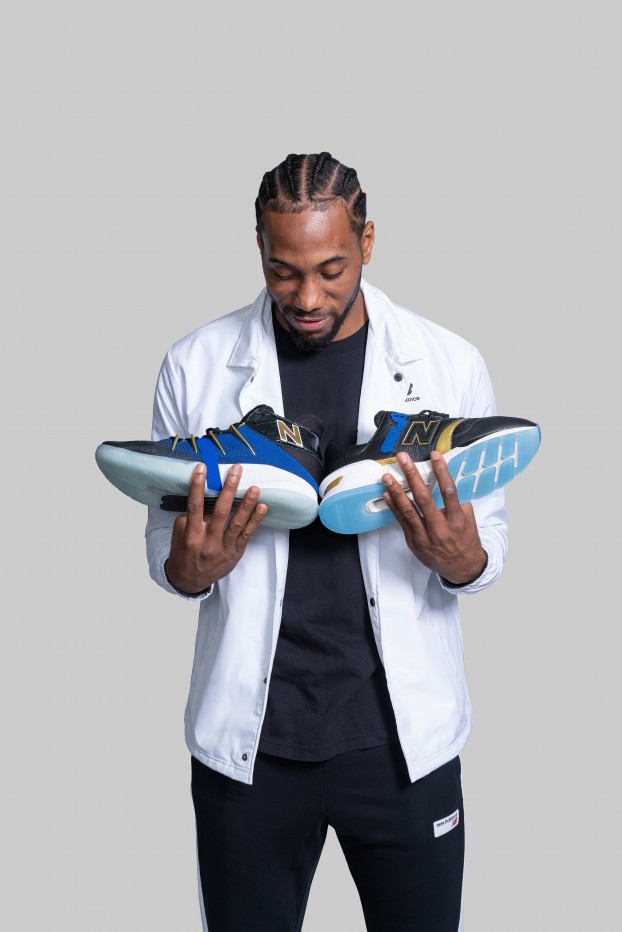 The company, perhaps best known for its running shoes, is making the most of its partnership with Leonard in its bid to also be known for its basketball shoes. Just before the Game 5 tip-off, New Balance dropped its Kawhi shoe and clothing line via a post on its Instagram page. The limited-edition shoe reportedly sold out in minutes, proving well-timed ads and collabs can score huge points for brands as the 2019 NBA Playoffs fever kicks into high gear.
Credits
Advertiser: New Balance Basketball