TTC calls out thieves in new ad campaign
The Toronto Transit Commission warns riders who haven't paid to smile for the Fare Evader Camera.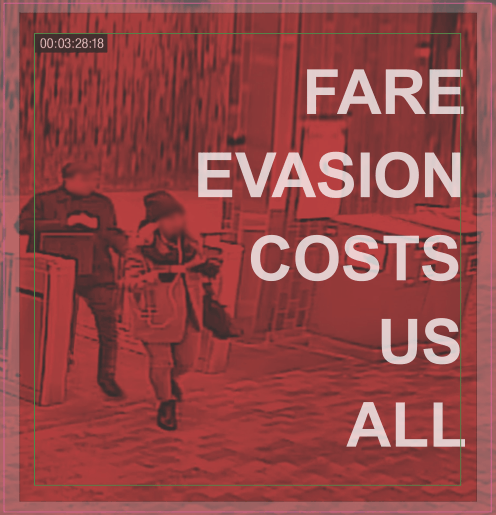 The Toronto Transit Commission (TTC) is fed up and they're not taking it anymore.
In a bold move to crack down on fare evasion the TTC just launched a series of poster ads that will appear in its vehicles and stations, as well as videos that will be displayed on video screens in stations and on platforms.
The three 15-second videos appear to use real footage of real riders (with their faces blurred out). The most popular video shows a man boosting himself up over a chest-high barrier all to avoid paying a $3.25 adult cash fare (or $3.10 if he were to pay using tickets, tokens or Presto). Then in an homage to the popular catchphrase "Smile! You're on Candid Camera" from the classic TV show the text reads: "Smile! You're on Fare Evader Camera".
Anyone who has ever ridden the TTC knows there is a serious problem with Torontonians not paying their fare. That's too bad, but I doubt the threat of being publicly shamed by the TTC or a $425 fine will fix this issue.
The third video thanks a Presto-tapping rider for paying her share. Only time will tell if this ad blitz will have any effect on fare evasion. It might be a tough sell. Those who hop fences or tailgate to get out of paying less than they would for their morning latte DGAF – I don't think there's an ad campaign in the world that can fix that.
Credits
Advertiser: TTC