Tim Hortons bites into protein trend
Zulu Alpha Kilo's ad lets busy Canadians know about Tim's new Omelette Bites.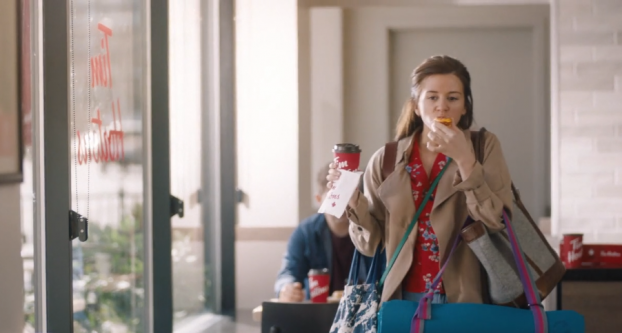 When you think of Tim Hortons you likely think of Double Doubles, Timbits and my personal fav, chocolate-milk Ice Capps.
While delish, that list is not exactly the picture of health.
As the QSR celebrates its 55th birthday it's focusing more on offering a wider array of options for health-conscious Canadians. Enter Omelette Bites.
AOR Zulu Alpha Kilo created a short spot to promote the new healthy (or at least, healthy-ish) protein-based bites.
Rivals like Starbucks already offered its own bite-sized egg snacks (in a similar format), so it's about time Timmies hopped on the trend.
So, next time I'm at Tim's I'm going to get my first Iced Capp of the season and instead of a box of little donut holes I'll get some little egg bites instead. I feel more healthy-ish already!
Credits
Advertiser: Tim Hortons
Agency: Zulu Alpha Kilo
CCO: Zak Mroueh
CDs: Gerald Kugler, Rodger Eyre
AD: Michael Siegers, Rose Sauqillo
Writer: Jonah Flynn, Dave Horovitch
Agency producer: Maggie Kelly
Account team: Mike Johnson, Shaunagh Farrelly
Strategic planner: Tim Hopkins, Charlotte Barber
Media agency: Horizon Media
Media agency planner: Robyn Van Driel, Hannah Wiseman, Macallum Tepsich, Thomas Skarratt, Taeko Uchida, Asif Din
Production house: Animals