Onlia spins up a compelling campaign
New insurance brand partners with local bike shop for enlightened partnership.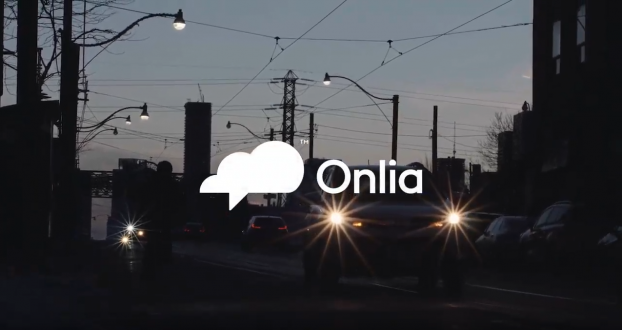 It's hard for any brand to catch my attention while I'm mindlessly scrolling on Twitter. Yet the one ad that caught (and kept) my attention recently was for… an insurance company. Really.
The minute-long video (below) from Onlia features Torontonians telling their tales of close calls while biking around the city. I bike to work in downtown Toronto, so I am that special mix of brave and stupid. I have had many close calls, some my fault, but many more were the fault of the drivers and/or pedestrians.
The video did a solid job of not saddling one party with all the blame. And more importantly went beyond finger pointing by partnering up with a local bike shop, called Switchback Cyclery, to help make the roads safer for all. The two companies launched a "Light Up The Night" event, with the sole goal of raising awareness of the importance of visibility. The night of the event, a group of cycling enthusiasts were seen riding along streets with bright lights affixed to their bike wheels.
The video and cute cloud logo were so compelling I actually visited the website and learned a lot about a brand I previously had never even heard of.
Onlia only launched last year, so grabbing people's attention is paramount. Turns out the new brand has some big backers, namely Canada's Fairfax Financial Holding and Achmea Canada Holding (which is a wholly owned subsidiary of Achmea B.V., the largest insurance group of the Netherlands).
This ad proves strong creative and a well-thought-out partnership can cut through the online noise and make distracted scrollers sit up and listen to a new brand's message.
Credits
Advertiser: Onlia
Agency: DDB Canada