Marketers get in on the Toronto Raptors fun
New Balance, Tim Hortons, Bell Canada and Google Canada are scoring with fans as NBA Finals fever hits hard.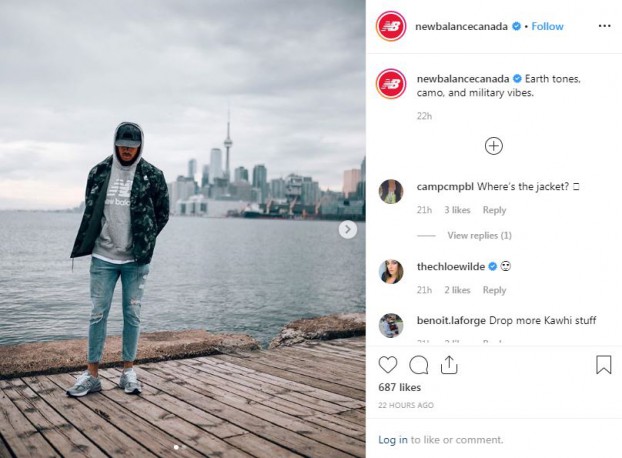 With the Toronto Raptors tipping-off in its first-ever NBA Finals game Thursday, marketers are jockeying for the eyes and hearts of its rapt Canadian fanbase. Here are some brands that have gone hard to the hoop in an effort to win with consumers as Raps fever continues to heat up.
New Balance has savvily capitalized off its connection to Kawhi Leonard with a billboard above the Toronto Eaton Centre, Fun Guy T-shirts that sold out in mere minutes and an Instagram post featuring The Six.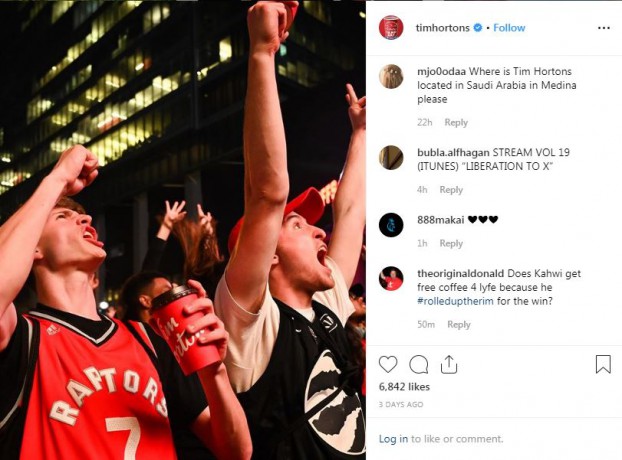 Tim Hortons is the official coffee of the Toronto Raptors and it's also tapping into its connection to the winning team via a post of an elated fan in Jurassic Park holding one of its iconic red-and-white cups.
Cable, phone and internet providers don't always evoke positive emotions, but Bell Canada's sponsoring of the Raps Open Gym YouTube series is a great opportunity to build some residual feel-good vibes among Canadians for Bell (whose parent co. BCE is a part owner in the Raps parent co. MLSE).
Other than the shy Fun Guy, his charismatic teammate Kyle Lowry is probably the most prominent Raptors player right now and Google Canada gets props for putting his fun personality to good use to promote its fun tech product. Danny Green is also featured, though his season (and thus brand power) arguably pales in comparison to that of Leonard's and Lowry's right about now.