Keep your Marketing Awards speeches short
People are not coming to the ceremony on June 13 to hear you drone on. Trust us.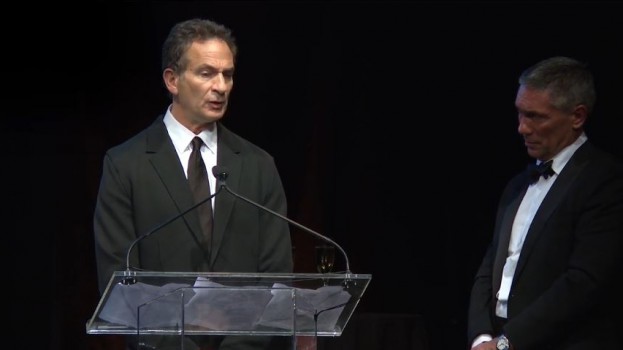 I am perhaps the worst speech-giver ever, but I do know one thing: keep 'em short and sweet, folks.
Lets be honest. people are coming to the Marketing Awards (brought to you by our sister publication strategy) on June 13 to see if they won any hardware, to drink wine and compare Cannes plans. They are not coming to hear you wax poetic about how your high school teacher inspired your creativity, or whatever.
Here are three industry leaders who had their speeches "optimized" for the Marketing Awards. Take note.
Susan Hoffman, ECD at Wieden + Kennedy in Portland, Ore., tells a joke?
Ian Grais, partner at Rethink, is focused on his lunch. Same.
David Lubars, CCO at BBDO in New York, is or isn't The Duck.
Credits
Agency: Anomaly Toronto
Videos: The One Club of Creativity and CreativeMornings