IKEA Canada makes people go 'AHA AHA AHA'
Even the Swedish-born retailer found a way to get in on the Toronto fun Monday.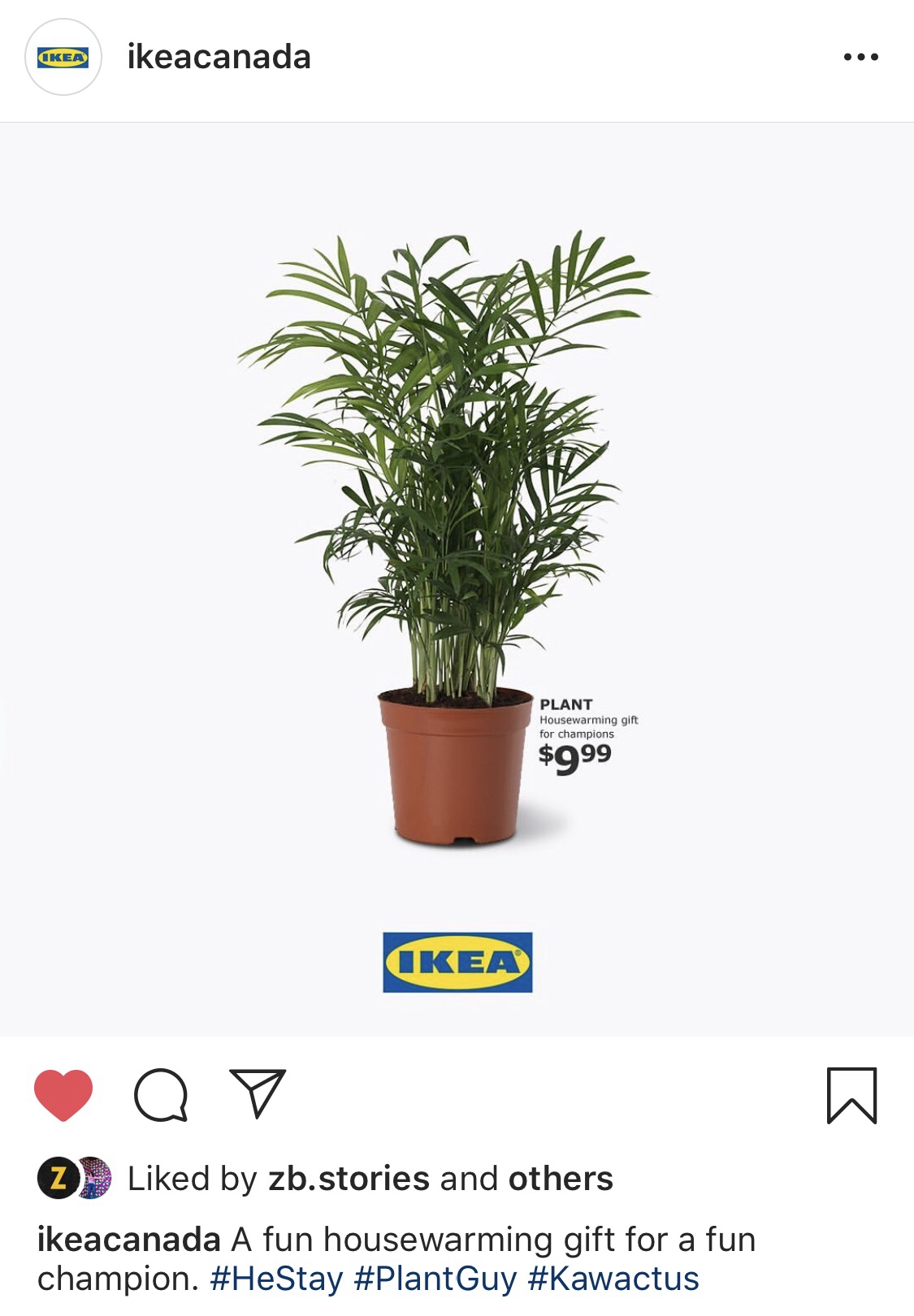 Brands from all over Canada have tried to jump on the Toronto Raptors bandwagon with varying degrees of success.
But like Kyle Lowry at the victory parade Monday we're (virtually) spraying champagne at IKEA Canada's social team for finding a way to get in on the fun.
After "Plant Guy" went viral after the historic win last week (and later successfully got said plant to Kawhi Leonard at the parade) IKEA Canada's social team successfully rode the Internet meme and created their own.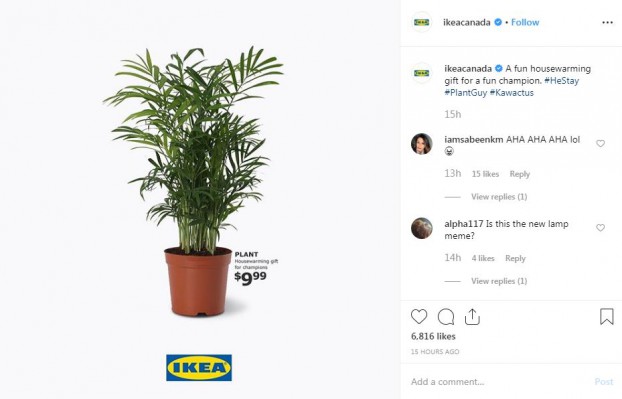 The brand's Instagram post went up Monday morning with a photo of a plant from IKEA and the note: "A fun housewarming gift for a fun champion. #HeStay #PlantGuy #Kawactus." The pictured plant is not a cactus or, er, a Kawactus, but no matter the retailer managed to make people on the Internet laugh just like Leonard did during the festivities Monday.
Doubt a $9.99 plant is going to get the NBA Finals MVP to stay, but he's an enigma so who knows?
Credits
Advertiser: IKEA Canada
Title: IKEA Championship Plant
Creative Director: Joel Holtby, Aaron Starkman
Art Director: Zachary Bautista
Writer: Andrew Chhour
Account Services: Sarah Riedlinger, Megan Christopher
Clients: Santiago Arbelaez, Jordan Sequeira, Caroline Hayes