The Toronto Public Library wants Kawhi to stay, too
The TPL has the best #HeStay plea by a brand Klaws down.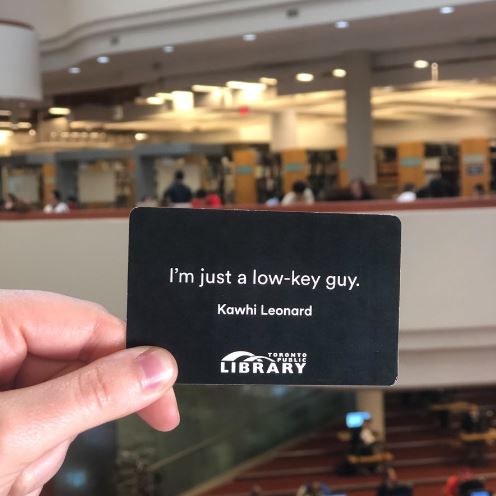 Many brands are hopping on the #HeStay bandwagon, but the "offer you can't refuse" from the Toronto Public Library (TPL) has the key to my heart with its plea.
The TPL social team read (ha. ha. ha.) the situation correctly by actually printing up a personalized library card reminiscent of those Fun Guy T-shirts just for Toronto Raptor superstar, Kawhi Leonard.
After leading the Raps to its first-ever NBA Championship the free agent can now go play for any team he wants, but why would he when he could stay here and access the TPL's "books, music, movies and more for free"?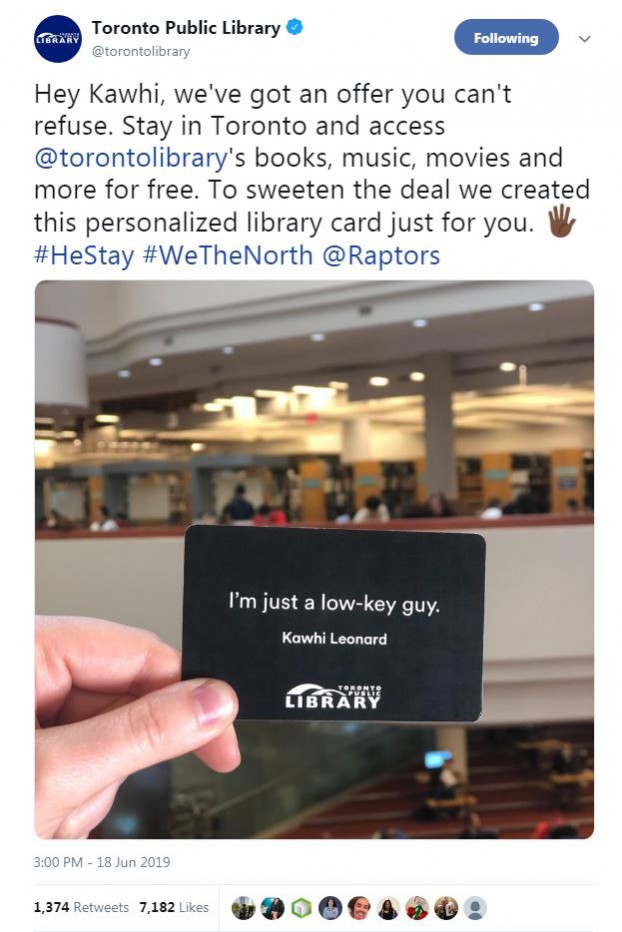 The fun Twitter post has already gotten more than 7,000 likes and almost 1,400 retweets in less than 24 hours.
Like many commenters I want the King of the North to stay and I also now want a personalized library card. I mean, Kawhi not keep the buzz going and offer cool customized cards to all Torontonians? I'd be the first in line.
Credits
Advertiser: Toronto Public Library