Yep, this Brisk ad works
DDB Canada's new 30-second spot successfully reaches out to the youths.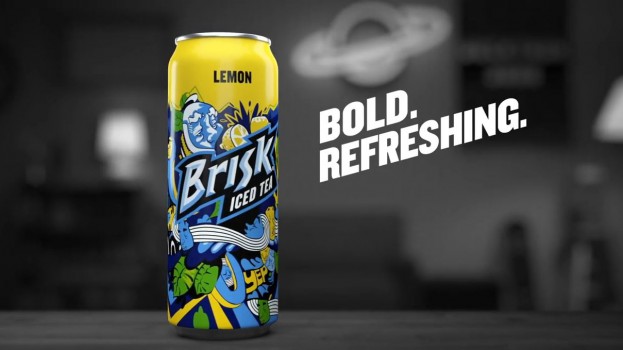 Not to age myself, but I feel like I vaguely remember Brisk being a thing during my own youth.
No matter, the new 30-second ad by DDB Canada aims to reach out to the youths of today and, unlike many brands it succeeds by depicting teens just chillin' saying "yep" and, of course drinking a can of lemon Brisk iced tea in what turns into an "old-school" Brisk ad.
The YouTube video has more than 1,300 likes and 602 dislikes, with one commenter noting: "this is gonna be the Sprite Cranberry of 2019″ – honestly I'm too out of touch to really understand what that means, I had to Google it and am now pretty sure that's a compliment.
The ad is part of a new brand positioning that was developed by DDB Canada and runs until August. If memory serves Brisk was THE drink of teen boys when I went to high school and I think this push could get a whole new generation saying "yep" to the iced tea.
Credits
Agency: DDB Canada
Chief Creative Officer: Brent Choi
Creative director: Allan Topol
Copywriter: Kyle Waye
Art director: Troy Geoghegan
Agency producer: David Smith
Account director: Julien Bissuel
Account supervisor: James O'Keefe
Account executive: Jacklyn Purvis
Strategist: Graham Candy
Media company: OMD