Kawhi Leonard: King Of… SoCal?
We all hope #HeStay, but will billboards in his home state lure him to #ClipperNation?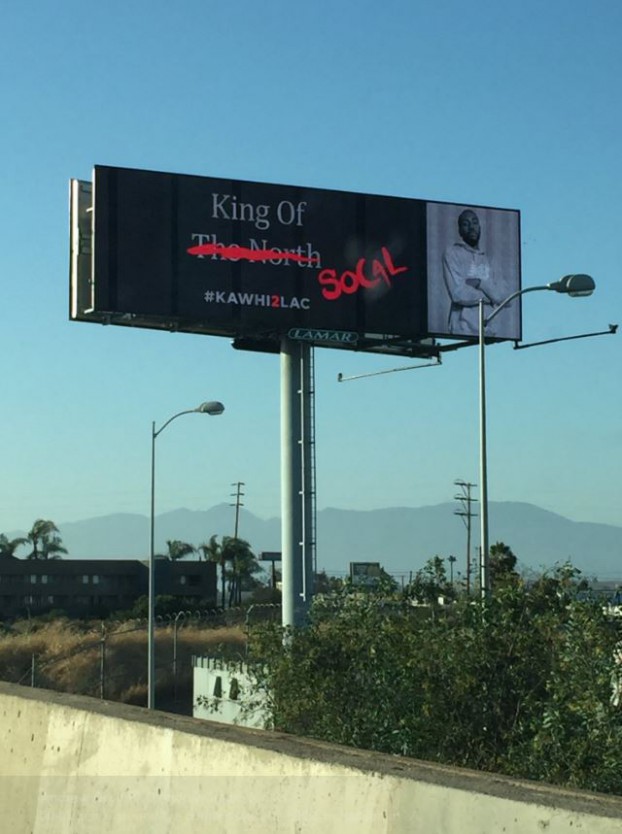 While IKEA Canada and even the Toronto Public Library have pleaded for Toronto Raptor superstar Kawhi Leonard to #HeStay there's a mounting movement in California to get the free agent to join #ClipperNation.
Two new billboards posted in the player's home state aim to win over the "Fun Guy," according to a tweet by LA Times reporter Andrew Greif.
The first billboard is a direct reference to New Balance's epic "King Of The North" billboard, which crosses out the words "The North" and replaces it with the word "SoCal" in font that mimics red spray paint. They say imitation is the sincerest form of flattery, so the Boston-based co., which is now seen as cool thanks in large part to Leonard, must be feeling pretty flattered that its iconic billboards are now popular enough to be used by the enemy (in this case the Los Angeles Clippers, who said they had nothing to do with the billboards).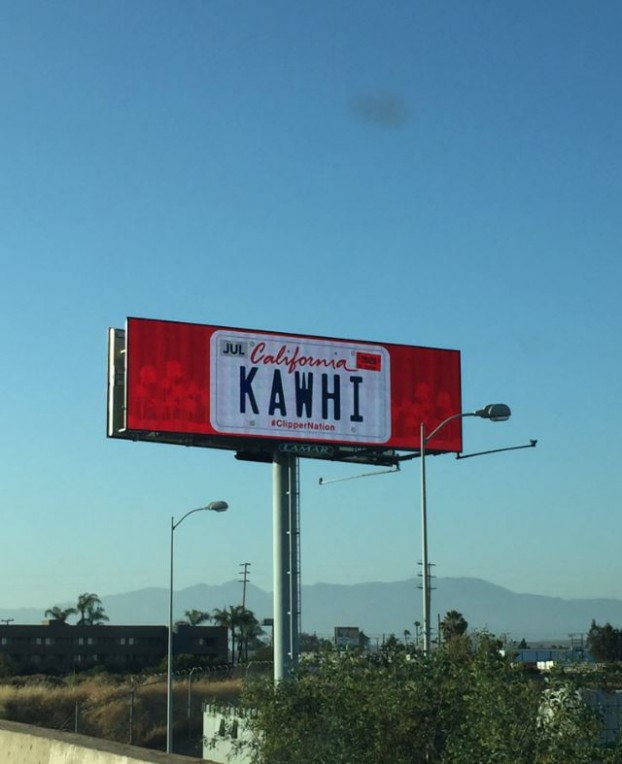 The second billboard shows a personalized California license plate and simply reads: "KAWHI" – I mean that's nice and everything, but has the sunny state held an epic day-long parade in his honour? Have they offered him a #Kawactus? Or a personalized library card?
I think all Canadians can agree our branded efforts, from New Balance's billboards to IKEA's plant, have simply been better than California's. As Ricky Bobby once said, "If you ain't first you're last."