Amazon Prime Day is prime example of smart marketing
The retailer once again whipped people into a Black Friday-esque frenzy.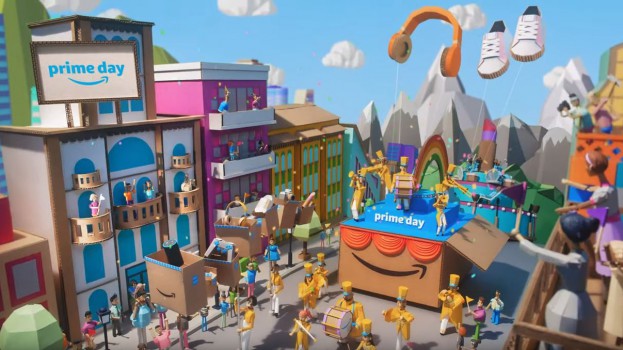 Christmas in July promos used to be the domain of sad, local furniture shops with poorly-shot ads often featuring men wearing cheap plastic crowns and calling themselves Kings of Deals.
Amazon got in on this previously cheesy sales tactic back in July 2015 with its first-ever Amazon Prime Day promotion. I was skeptical of the global giant's ability to create a "Black Friday-like frenzy months before retail's most wonderful time of the year (Christmas). Of course, as is often the case, I was dead wrong.
A colourful animated ad on its YouTube page celebrates the "two-day parade of epic deals" (July 15 and 16) and is similar to Christmas in July promos encouraging people to shop during the usually slow summer season. It has almost three million views since being posted in the early mornings of July 15 (just a few hours ago!). And pretty much every news outlet you can think of, from The New York Times to CBS to CNN, has already run stories about the Prime promotions.
While many of us watched Tidying Up With Marie Kondo on Netflix earlier this year and resolved to buy less stuff, Amazon's annual celebration of consumerism proves the power that marketing wields to convince people to buy, buy, buy. As evidenced by the popularity of this annual event, consumers are clearly primed to buy things (whether they really need them, or not) if there's a perceived deal to be had, even in July.
Credits
Advertiser: Amazon