One Twenty Three West invents The Hop Seat
Vancouver agency has designed possibly the most Canadian Muskoka chair ever?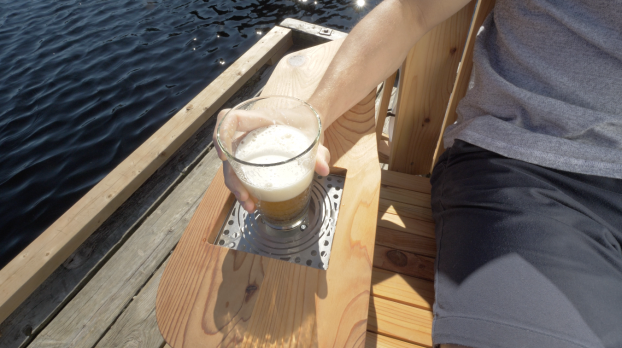 Picture it: a beautiful sunny day, perhaps lakeside or by the backyard pool, a frosty and thirst-quenching brew to complement the mood, you raise the glass to your lips for a sip and suddenly, you're empty.
The only thing worse than having to get up and fetch a beer is drinking bad beer itself. Constantly having to refill your proverbial cup is taxing when it "feels like 40 with the humidity."
One Twenty Three West may have figured out a better way, dubbed The Hop Seat – it's a Muskoka chair retooled to actually pour you a pint via a reverse pour system in the right armrest attached to a 20 litre keg beneath the seat. Genuis, yes? What began as a passion project has turned into a reality for the Vancouver ad agency and design collective. And, blown our minds in the process. Co-founder Scot Keith say the idea was simple: "What if we made the world's greatest beer chair?"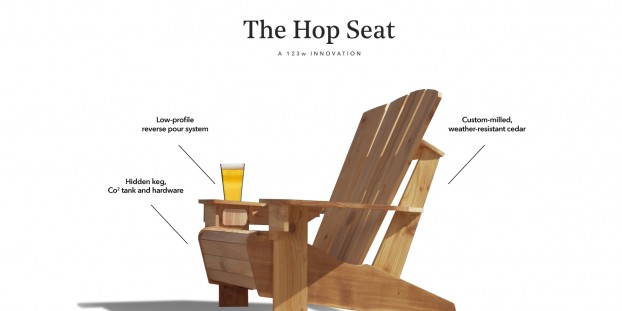 The agency happens to handle the account for Muskoka Brewery, though The Hop Seat is an independent project. The challenge now, is shopping around for manufacturers to take the experiment to market, says Keith, who estimates the two prototypes now in existence cost roughly $5,000 each. What?!
While it would be amazing to see The Hop Seat in everyone's backyard, Keith is more realistic suggesting it would be smart to see if restaurants or craft breweries were responsive first. "We're open to retail down the line," he says, though the company wants to make sure the quality of the chair – crafted with the help of local artisan Kate Duncan – isn't compromised.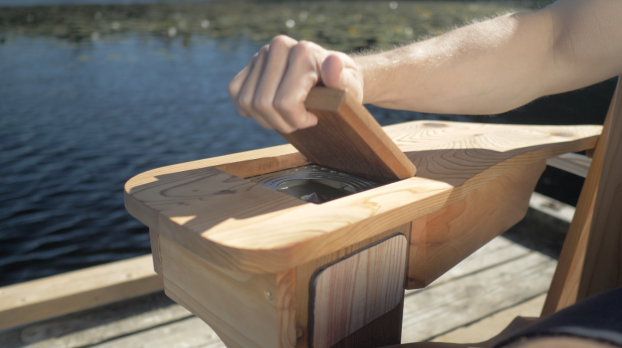 Leave it to a team of Vancouverites to elevate the beer experience further; the city has fast become one of the epicentres of the craft beer movement. One Twenty Three West bills itself as an "idea and design collective for modern thinking companies" so it seems natural they would bring us into the future of a time-old tradition like kicking back with a cold one.
The bad news? At some point you'll have to stand up to change the keg. Or, er, hit the bathroom.
Credits
Agency: One Twenty Three West
Designer: Kate Duncan