We're sweet on Halo Top's sour ice cream man
Ads by 72andSunny show the dark side of a summer icon.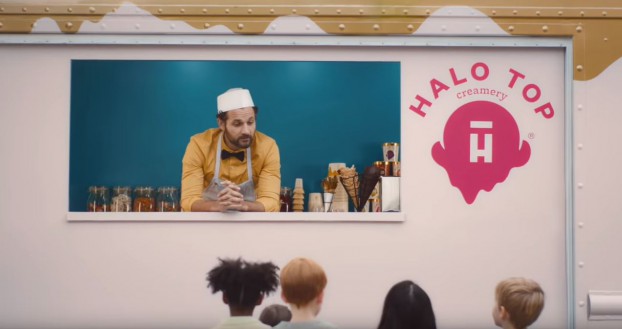 Is there anything sadder than an adult man donning an apron, bow tie and (for some reason that's lost on me) a white paper hat to sell fresh-faced kids ice cream from his truck?
This set-up is usually celebrated as being happy in movies, TV and ads, but the people at Halo Top Creamery know the truth: the men stuck selling ice cream out of their trucks are probably a bit sad.
Enter the bright brand's "Ice Cream for Adults" ads, which have the ice cream man serving up sour bon mots instead of sweet treats. These ads are so aggressively acerbic I may finally pony up the money to buy the very L.A. brand, which launched in Canada last year, after becoming a cult hit stateside.
I hate sickly sweet ads, so these sarcastic ones have me not only screaming for Halo Top ice cream, but for more of the same. A super-dark Dairy Queen ad? I would be here for it and bet other cranky adults would be too.
Credits
Advertiser: Halo Top Creamery
Agency: 72andSunny