Casper's summer ads are lit
The mattress co. shows how cuddly creatures are beating the heat this July.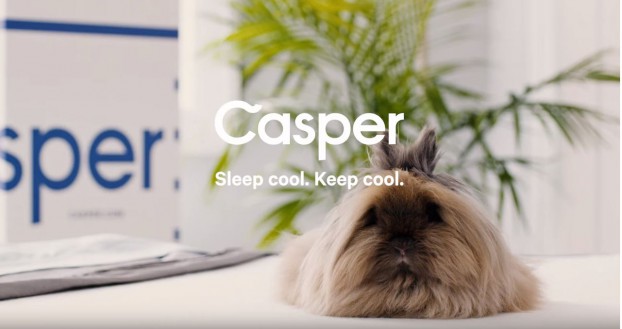 Casper's heat-wave ads are so hot they're cool (and cute!).
The company once again tapped into a universal truth: animals of all shapes and sizes draw in oohs, ahhs and eyeballs to ads that are selling everything from mattresses to smartphones.
This time, a very furry bunny, some kittens and a dog are all rocking heat-wave hair (same!) to demonstrate how the brand's mattresses can help people (and their adorbs pets) "keep cool. stay cool."
The ad was perfectly timed, dropping just as the heat wave swept North America this weekend, garnering the brand more than 70,000 views on YouTube since July 19. Undoubtedly crowd-pleasing ads like this will help the company stand out in an increasingly crowded space here in Canada, where Serta recently teamed up with Canadian Tire on its take on the mattress-in-a-box trend.
Casper's second heat-wave ad also dropped July 19 and is just as adorbs as the first, featuring a star turn by perhaps the cutest pig since Babe graced the big screen. The spot also got some love on Twitter, with one commenter writing, in part: "Animals can sell me anything. I can't buy a new mattress right now but I will rt the heck out of your ads."
While (thankfully) the heat has broken, the spell that these cute ads have people under will likely continue well past the dogs days of summer.
Credits
Advertiser: Casper