Liberte takes a very dramatic road trip
The Montreal-born yogurt brand's ads lack any chill.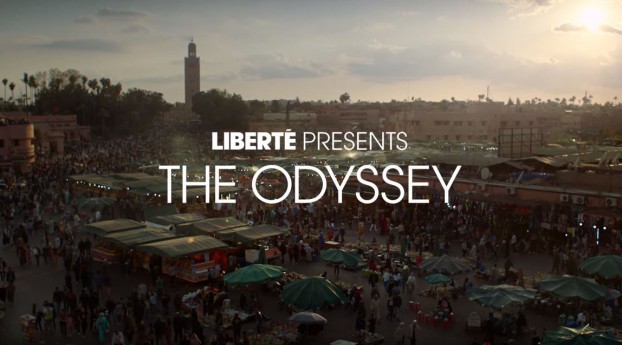 Yogurt ads often feature unusually peppy women smiling whilst eating yogurt.
Well, I eat Liberté's Greek plain yogurt every morning, and I'm rarely peppy and definitely not smiling before I've had my first of many caffeine fixes for the day.
Liberté is taking a different path with its recent "The Odyssey" ad, with 16-second versions and in both English and French. The English one-minute, 50-second version is presented in the style of a short film and has already gotten 600,000 views since being posted on YouTube July 9, proving long-form ads done well can capture people's attention.
While I applaud the lush visuals and the cinematic feel of the ad that features a male voice-over very dramatically intoning "The world opens up to those who are open to it," it all feels like a bit much. After all, we're talking about yogurt here, people!
But then I went down a YouTube rabbit hole and some of the brand's other work is just as over-the-top as "The Odyssey." Take its Skyr ad from last fall. The tone reminds me of the most melodramatic person you ever dated (and that you now totally regret).
Turns out the Montreal-born yogurt brand has skewed towards the dramatic for a few years now. Any ad that does not play into stale gender stereotypes about women who look deliriously happy to be eating yogurt I'm here for, even if it is a tad extra.
Credits
Advertiser: Liberté