Canadian Tire celebrates what makes us unique
The retailer uses social media to promote patriotism using the hashtag #MyFirstCanada.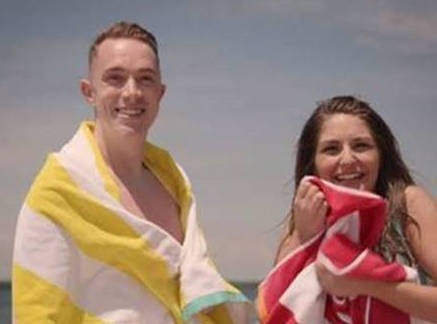 Maple syrup, denim on denim, Wayne Gretzky and the winter sport The Great One plays – Canada so often gets stereotyped with the iconic classics that make us who we are. But, Canadian Tire (arguably the most Canadian store ever) stays away from those tired tropes and celebrates some quintessentially Canadian summer pastimes. Yes, American readers, we have summer, too!
"My First Canada," a new video campaign from the 97-year-old retailer takes aim at Canadians, both old and new, doing the most Canadian of things – jumping in a lake, tubing down a waterway – albeit, for the first time.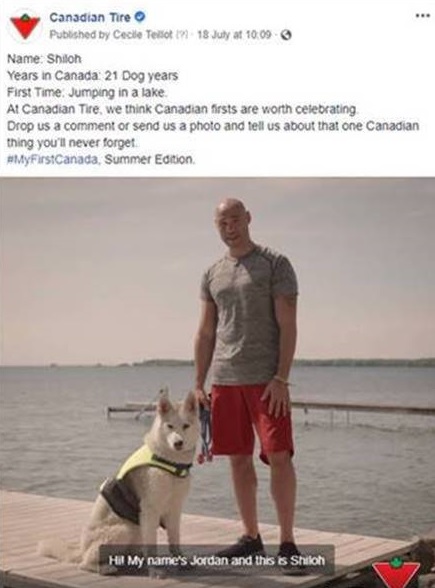 The videos are running on social channels with sponsored posts on Facebook, Instagram and Twitter and could almost be mistaken for your friend Chad's photos from the cottage last weekend. Viewers are encouraged to counter with their own videos stamped with the #MyFirstCanada hashtags celebrating some the most Canadian of pastimes, from: "First time seeing a black bear" to "First time at a Blue Jays game."
"Everyday Canadians are our customers," says Erica Juba, strategic marketing manager at Canadian Tire Corp. And just like the ads say, Juba says Canadians are worth celebrating.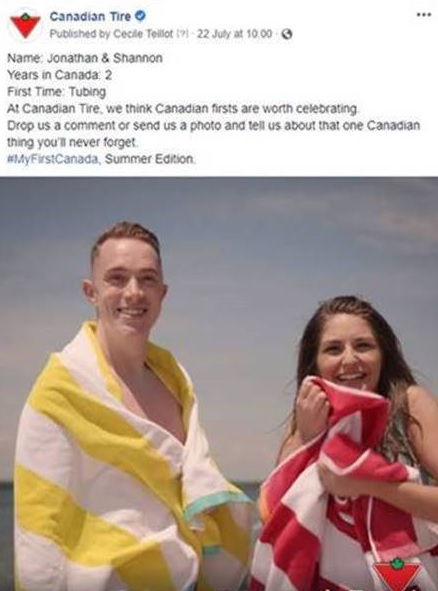 Of the campaign, she says the point was "to demonstrate Canadian Tire's unique understanding of life in Canada." As a brand, Canadian Tire has everything you need to work and play in the Great White North, she adds.
The campaign will continue to run as summer turns into fall before another classic Canadian winter sets in. Stay tuned, and maybe we'll see the next run of videos cover "My first drive down a sheet of black ice" or "My first frostbite." Can't wait, eh?
Credits
Advertiser: Canadian Tire Corp.
Agency: Community
Media: Touché!