Jolly Rancher Slushy one of 'Tims New Tastes'
Tim Hortons is coming out with limited-time goodies as it attempts to refresh its image.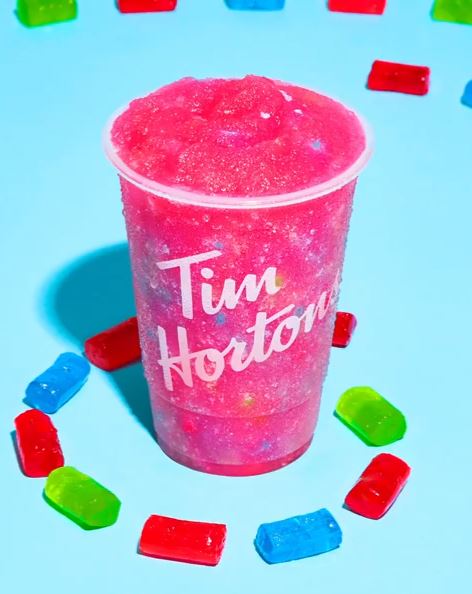 Tim Hortons has been looking to make Canadians' summer "as sweet as candy" with its new Jolly Rancher Slushy.
A sweet-and-short video on Instagram, which was posted last month, has gotten almost 55,000 likes and hundreds of comments, ranging from "This is BOMB" to three heart emojis (no words needed). In Gen Z speak this means the kids think this cold drink is cool (or whatever word the youth would use… presumably not "cool").
I could find only one hater, who wrote: "It's so bad." I have not tried it so I can't weigh in. But really, I graduated high school long ago, so I'm clearly not the demographic for what I imagine is a sickly sweet drink to an adult palate.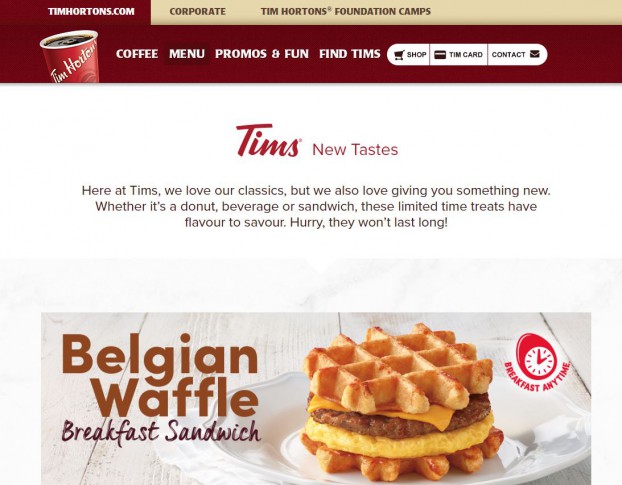 The rainbow-bright slushy, which comes in three flavours, is one of many new products Tim's has launched this summer. On its website, it now has a "Tims New Tastes" tab touting everything from slushies to Beyond Burgers to Belgian waffle breakfast sandwiches.
This all comes as the QSR opened an "innovation café" in downtown Toronto that's garnered significant mainstream press as the 55-year-old chain attempts to refresh its brand for the next generation of coffee and, uh, slushy drinkers.
Starbucks Canada's post promoting its bright drink of summer 2019, the Tie-Dye Frappuccino, has gotten almost double the views on Instagram compared to Tim's Jolly Rancher Slushy post. So while Timmies is making in-roads with the kids of the parents who grew up loving the quintessentially Canadian chain (which is now owned by Restaurant Brands International), it clearly has some catching up to do to grab the attention of the tween and teen set this summer and beyond.
Credits
Advertiser: Tim Hortons