Amazon counts down to back-to-school
New ads show buying school supplies no longer requires a trip to the mall.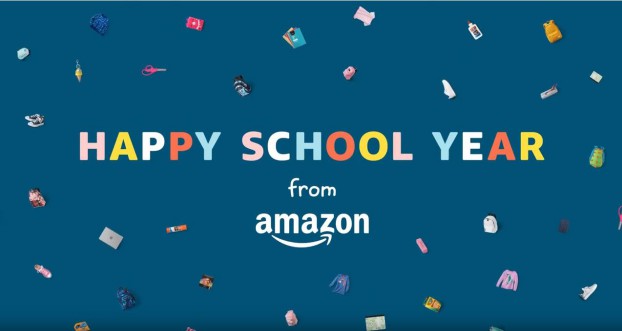 The countdown to back-to-school is on for kids (and exhausted parents alike), with many Canadian grade-schoolers and high-schoolers heading back to class in T-minus 12 days?!
Amazon released its "Countdown to the School Year" ad on its YouTube channel on July 29 and it portrays some of the peppiest kids I've ever seen, thrilled to be heading back to school. I recently saw the ad on TV and thought the kids seemed unrealistically stoked for school, you?
No matter, the more interesting thing about the 30-second spot is that it shows kids grabbing their new school supplies from a cardboard Amazon box and shoving their new dinosaur pens in their new backpack as if it's the most normal thing in the world.
And I guess it is for Gen Zers and the generation that's following (who is so new it's yet to be named): they're less likely to grow up loading into the station wagon or minivan and driving to the mall as one big group to get fall clothes and supplies. It is the norm for them, and their millennial and Gen X parents, to buy what they want with a few swipes on their phone, and then have it just magically appear on their doorstep. Kids today, eh?
A recent Globe and Mail column said Canadians are expected to spend US$39 billion this year on online shopping (double what we did in 2016), according to Digital Commerce 360. I'd guess much of that growth is due to Amazon's Prime loyalty program, which has made buying everything so easy that talking about how families used to schlep to the actual store for school supplies back in my day makes me sound, well, old.
Two other back-to-school ads posted on Amazon's YouTube in late July portray the start of a new school year as a time to set goals for the year, which I think is true for kids and adults alike. The ads are so fun they almost make me wish I was a kid headed back to grade school again. Almost.
Credits
Advertiser: Amazon