Fleep wants you to dance the night away
Then flop onto one of its mattresses that, yes, come in a box.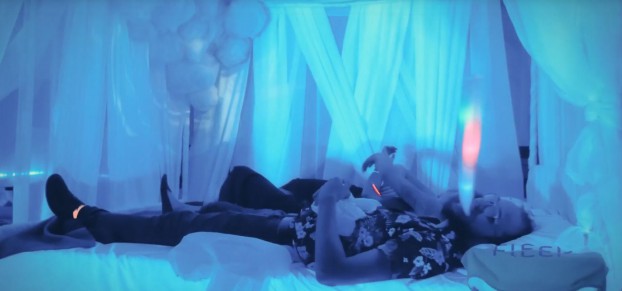 There are so many mattress-in-a-box companies out there that it's hard to keep track.
Take Fleep, a Canadian co. that started in 2014, and which has less brand awareness than the top dogs, Casper and Endy, in a, er, dog-eat-dog category.
In a bid to raise awareness of its offering, the company teamed up with Quebec experiential agency, Noctura, to promote its canopy beds during Furie la nuit, an immersive experience combining art, techno, theatre and music and which was held in Quebec City in July.
Partiers can be seen flopping on the Fleep bed during the fun activation, which presumably awakened the revelers to yet another mattress option.
Credits
Advertiser: Fleep
Experiential agency: Noctura