Commercials send up the ad world
Ex-ad creatives find the humour in an industry that can take itself too seriously.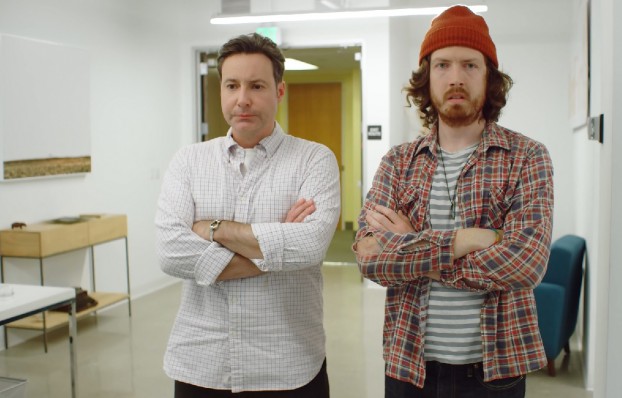 Satire, mockumentaries and sharp critiques that look inward are generally a guaranteed method for laughs and a new comedic web series from Community Films has all the right ingredients to layer irony and experience using fake commercials to poke fun at, well, commercials.
Directorial collective Jean (comprised of former advertising creatives who finally wrote the kind of nightmare scenes they had seen played out on countless sets) and director Pam Thomas nails all the ego, as well as the mountains of precious, fake, ridiculous behaviour the industry can breed.
Wrapped up in six 4-minute increments, each potential catastrophe is book-ended with a theme song reminiscent of the Curb Your Own Enthusiasm melody. And, true to the big-budget style of industry culture, everyone is always eating. According to the team, Commercials satirizes the world of production the way television show, The Office satirized the world of cubicle culture.
With episode names like "Ethnically Ambiguous" and "Really Greet Meeting" or my personal favourite, "Mantrum," the crew behind these scenes has conjured up a realistic, fresh way to get people (even those in the ad industry) laugh a little, even if it's at their own expense.
Credits
Production company: Community Films
Directors: Jean, Pam Thomas
Writers: Natalie Prisco, Lloyd Stein, Pam Thomas
Stories by: Jean, Pam Thomas, Lloyd Stein
Created by: Jean, Pam Thomas

Correction: This article has been updated due to an editing error/miscommunication regarding the credits list.