The McFlurry Truck went to a wedding
It served as something new and blue for a B.C. couple's special day.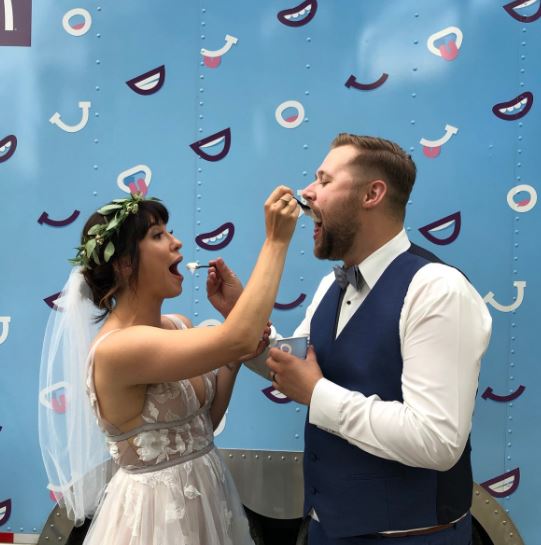 McDonald's Canada's McFlurry Truck contest stirred up a flurry of excitement earlier this summer.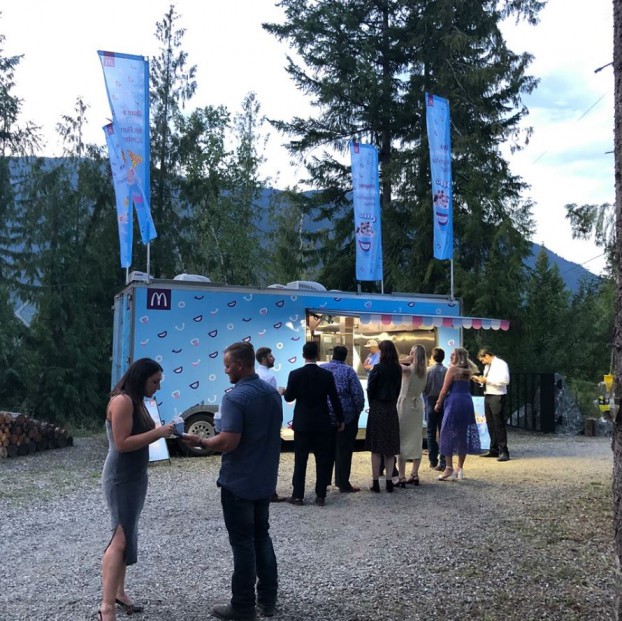 The contest encouraged Canadians to nominate their event to get a visit from the McFlurry Truck, which would then bring "unlimited McFlurry fun" to the winners. Here at Stimulant we let our love of this McGenius idea be known, but alas it turns out the blue, branded truck first stop on its winners' tour was Shuswap Lake, B.C., helping Katie and James celebrate their big day last month. NBD. We're not upset the truck hasn't come to our office yet. Not at all. We're happy that the happy couple is happy.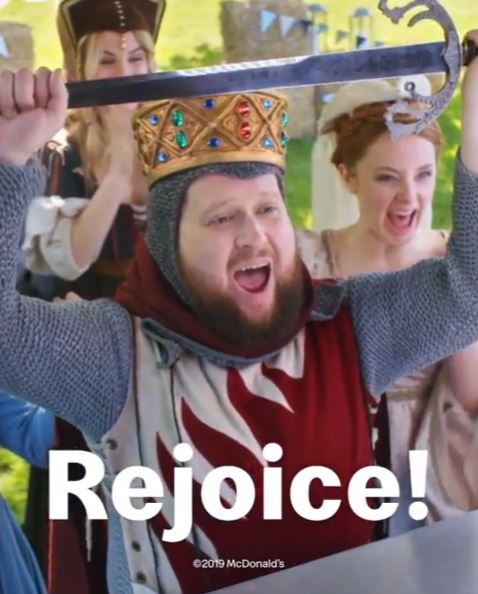 The initial contest video has snagged more than 530,000 views on Twitter, yet the post about its first contest winners failed to get anywhere near the same traction, getting just 11 likes, one retweet and one commenter miffed about a totally different contest. A Facebook post about the couple vowing "to have and to hold each other's McFlurry" fared better, getting 235 reactions, 164 comments and 21 shares. Yet, many of the comments were not about the couple, but general customer service complaints.
But I still call this promo a resounding success as that initial hilarious Renaissance fair-themed tweet back in July made me (and presumably many other Canadians) really want a McFlurry, just as the people at Cossette behind the contest knew it would.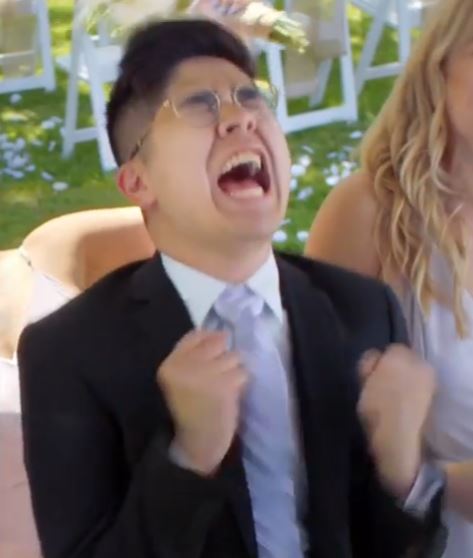 And we are (almost) as pumped as this groom from an Instagram promo for the contest to see who the other winners are. Honestly. We couldn't be happier for all the people who get to enjoy the McFlurry Truck experience who aren't us.
Credits
Advertiser: McDonald's Canada
Agency: Cossette