No Frills schools grocery shoppers
The grocer updated its video game just in time for the back-to-class season.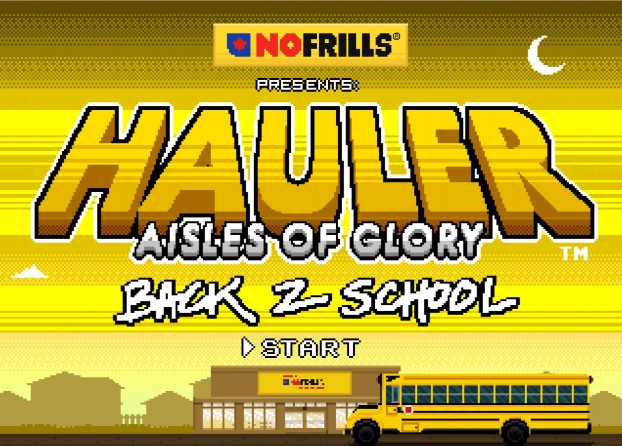 It's fall, yaaassss?
OK, I know fall doesn't officially start until Sept. 23, but because hordes of Canadians dragged themselves out of bed to go back-to-school this week, summer is pretty much ovah. Sad face. That means donning a fun new fall outfit (woohoo!) and stocking the fridge with lunchtime groceries (booo!).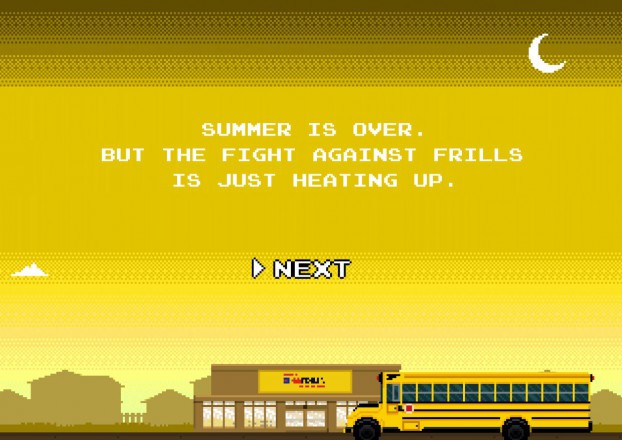 No Frills' updated version of its Hauler Aisles of Glory, which was first revealed as part of a larger campaign launched in May, makes the transition from short pants to long pants a little more bearable.
The 8-bit style Aisles of Glory online game had users collecting things like produce, PC Decadent Chocolate Chip Cookies and No Name Naturally Imperfect peppers, while also avoiding obstacles representing "frills" like limos, gold thrones and champagne towers.
Via a partnership with Kellogg's, the new back-to-school level of the game invites players to avoid hitting "classic back-to-school themed Frills like an overhead projector and screen, a chalkboard, a bus filled with gold and gemstones and an old school TV on a stand," according to a press release from the Loblaw-owned grocery chain.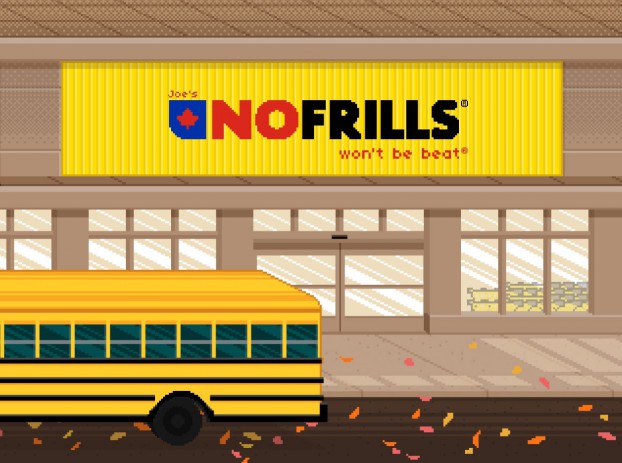 I tried playing and, well, let's just say I'll need some extra tutoring if I'm to improve, but I did notice the virtual aisles stocked with Kellogg's-owned Pringles' instantly recognizable red chip cans. So I give the smooth product integration an A+, but give the fact that it's the unofficial end of summer a D-.
Credits
Advertiser: No Frills; Kellogg's