No Name 'viral cat video' goes viral-ish
The Loblaw-owned house brand is funnier than most Canadian comedy right now.
No Name's bizarre "viral cat video" has indeed gone viral, or at least viral-ish?
The 19-second masterpiece in absurdity starts with an intentionally wobbly title card and only gets weirder from there.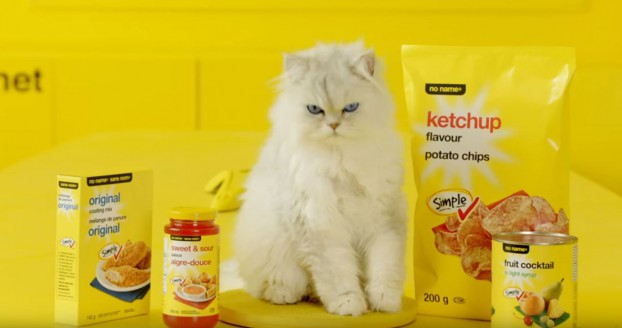 It cuts to a white cat with piercing blue eyes sitting in an all-Chrome Yellow room surrounded by the Loblaw Companies-owned house brand items, including original coating mix, sweet & sour sauce, ketchup flavour potato chips and fruit cocktail in light syrup. The only sound is of the off-kilter cat purring.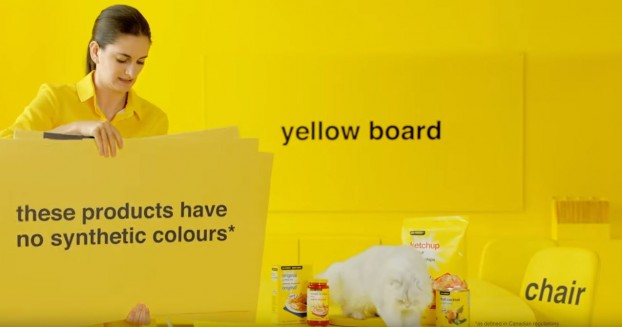 It then cuts to a wide shot of an even more off-kilter woman awkwardly switching between title cards, with one stating: "these products have no synthetic colours*".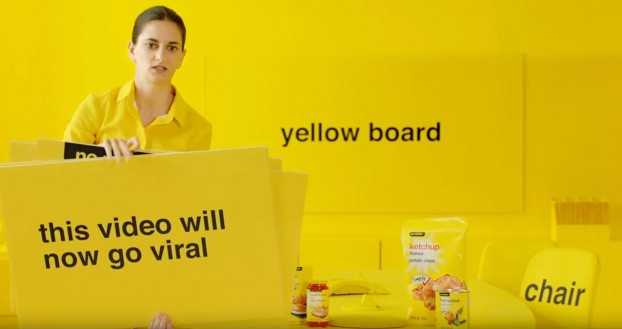 The next card reads "this video will now go viral" as the white cat jumps off the table and out of frame. The video has gotten more than 1.2 million views since being posted on Sept. 5 (as well as almost 1,500 thumbs up and close to 500 thumbs down) on the 41-year-old brand's YouTube channel.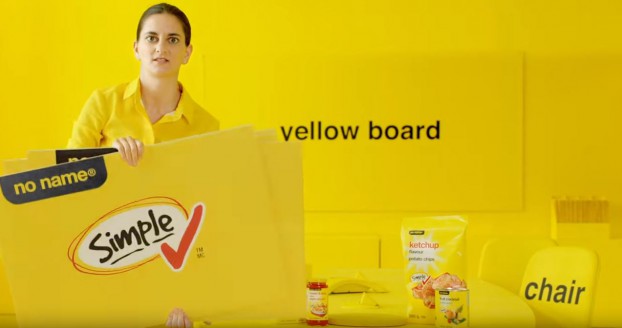 The last title card features the Simple Check logo and its bright-red checkmark. Our only real gripe is the Simple Check logo really over-complicates No Name's iconic design, which IMHO remains so popular due to the simplicity of the pairing of the black Helvetica font and Chrome yellow background.
No matter, this ad, and the brand's equally odd Twitter account, is funnier than most Canadian comedians and we at Stimulant can't wait for the next intentionally strange video to drop.
Credits
Advertiser: No Name
Agencies: John St., Dentsu