A more progressive chicken sandwich
Chica's Nashville Hot Chicken courts Torontonians frustrated by Chick-fil-a, telling them it only discriminates against chickens.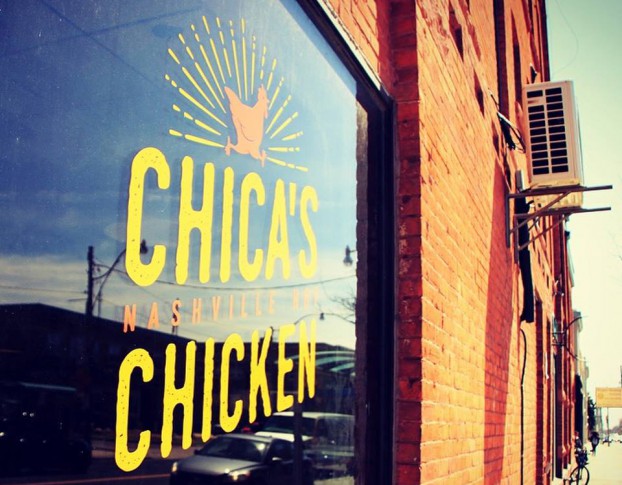 Earlier this month, the Chick-fil-a opened a restaurant in downtown Toronto, the first of a planned 15 stores in the area over the next five years.
In addition to a long line of customers, the opening drew a crowd of protesters opposed to the company coming to their city, both because of comments made in 2012 by CEO Dan Cathy saying the company supported "the biblical definition of the family unit," as well as a history of donations the company made to anti-LGBT organizations such as the Family Research Council (after the controversy, the company said it would cease donations to organizations supporting any particular "political or social agenda," though tax filings from 2017 show that it made donations to groups that have traditionally been opposed to same-sex marriage through the Chick-fil-a Foundation).
The protests have not driven Chick-fil-a out of town, nor discouraged people from lining up outside its doors. But Torontonians who want to get their dinner from a more open-minded restaurant do have options.
Located across town in the city's Junction neighborhood, Chica's Nashville Hot Chicken has worked with Camp-5 Communications on a radio ad that put its values front-and-centre. The ad doesn't specifically call out Chick-fil-a (referring only to "a massive American chicken franchise planning a big move into Canada"), but discloses that the restaurant has participated in "discriminatory practices" – namely, towards chicken. After laying out the extensive (and delicious) list of ways chickens are treated at Chica's, then ad then specifies that any human who shows up will not be discriminated against, no matter "who they choose to love."
Credits
Agency: Camp-5 Communications
Production: The Eggplant