The moment that changed everything for Chris Hirsch
The Lg2 ECD looks back on his career in the inaugural episode of TrailerWorks and the NAC's new podcast series.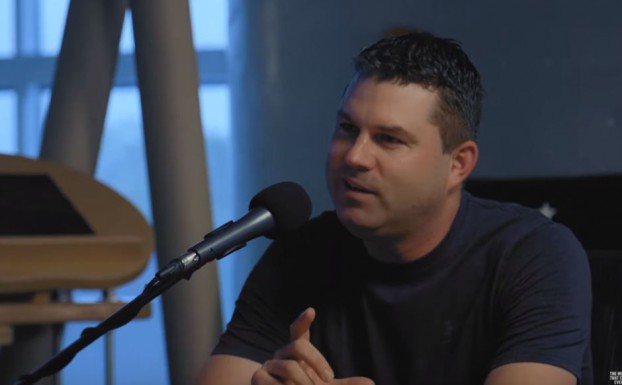 We've got 99 questions for ad guy Chris Hirsch, and how he got to sit in the corner office at the illustrious Lg2 is one of them.
The ECD and founding partner of the shop's Toronto office bares all in this hour-long "podeo" (podcast video), which is brought to us by TrailerWorks and the National Advertising Challenge (NAC), a brief-based competition that awards creatives with an all-expenses paid trip to Cannes.
It's the first of a series of clips featuring notable ad folks talking about the defining moments – hence the podcast's name The Moment – that altered the course of their career forever. From there, the hour-long chat gets into more subjects, such as where they came from, what they're about, where they've been and how and why they do what they do.
In this episode, the former John St.-er from Nova Scotia opens up about his experiences learning how to sell an idea to clients. He learned the hard way that, yes, even the most brilliant ideas require persuasive presentations (a neat skill when needing to shine up the more mediocre ideas, right?).
Credits
Agency: TrailerWorks
Guest: Chris Hirsch