Blok Design brings Ascari back to basics
Blok Design helps the new King Street restaurant strike the right balance between a modern feel and a vintage vibe.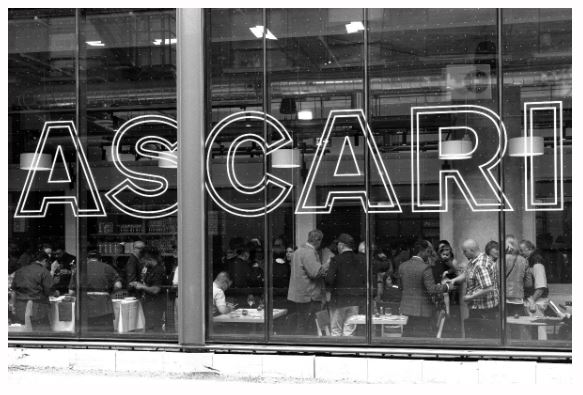 There is no shortage of Italian restaurants in Toronto, and that's not even counting the eateries that line the streets of Little Italy.
When Ascari on King West opened its doors at Portland Street, it had to have an identity all its own, especially given the place is a spin-off of Ascari Enoteca in the east end of the city.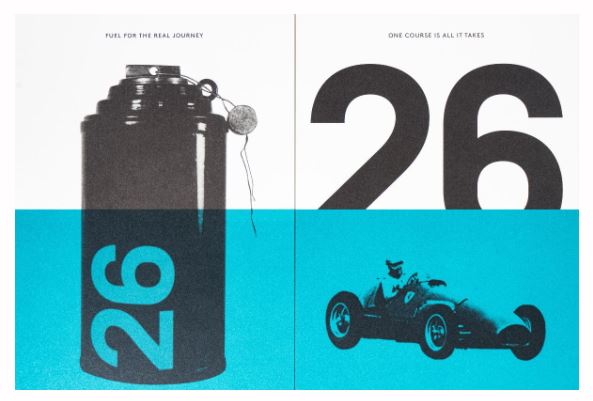 So, it went back to basics both literally and figuratively with a simple, classic Blok design paying homage to Alberto Ascari, the famous Italian race car driver. Like the menu and new digs, the branding for Ascari had to strike the right balance between a modern contemporary feel and a vintage vibe.

Imagery of old racing cars juxtaposed with sleek, readable text don promo materials, gift and business cards while drink coasters draw the eyes to spin the steering wheel emblazoned on top. Even the menu combines both visuals and type with fun facts about Ascari, a two-time Formula One World Champion.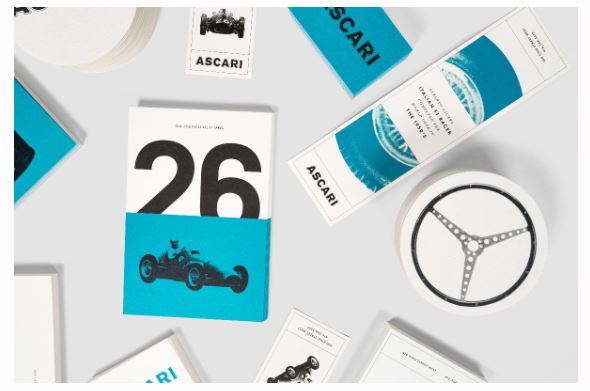 In a neighbourhood where dining choices are endless, Ascari has struck the right tone to be inviting and yet, a destination all its own.
Credits
Advertiser: Ascari King West
Agency: Blok Design