Nothing says unity and harmony like… hair removal?
Fuzz Wax Bar is fighting back against an ugly moment in Canadian culture with something truly beautiful.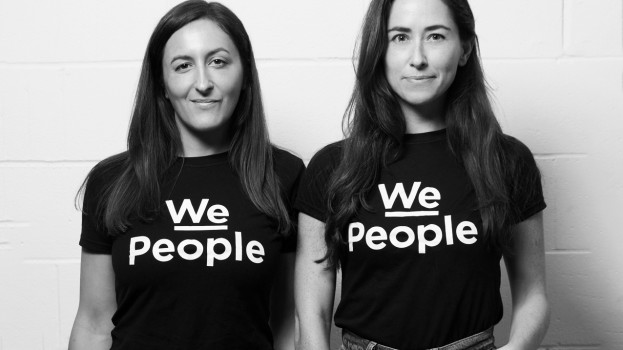 Several weeks ago, all hockey hell broke loose when former coach and longtime professional blowhard Don Cherry (in the immortal words of Waylon Smithers) crossed the line from everyday villainy to cartoonish supervillainy.
Earlier this month, Cherry sounded off about people who do not wear poppies to mark Remembrance Day and (somehow) got onto the topic of immigrants who move to Canada for its "milk and honey" but then refuse to don poppies (citation needed), while his colleague Ron MacLean sat silently/disassociated during the segment. Cherry, who has since been fired, said himself that he believed what did him in was use of the term "you people."
Whether it was those two words or indeed decades of over-the-top exclusionary rhetoric against European players, French-Canadian players and even people who believe climate change exists, we may never know. But undeniably, those two words struck a chord with Canadians, especially people of colour and immigrants.
If you've ever been part of "you people," odds are those words weren't used in a friendly way. Being lumped into a monolithic group – especially when the words used to describe that group aren't flattering – is dehumanizing, demoralizing and all-around terrible. So one Canadian business is taking those negative words and spinning them into something positive.
Working with Zulu Alpha Kilo, Fuzz Wax Bar has created a limited-run line of T-shirts with the phrase "We People" to promote a message of positivity and unity. And these minimalist designs aren't just a fashion statement – proceeds from the sales of the T-shirts are going toward the charity Food Bank.
It might seem like a bit of an odd alignment, but according to Fuzz co-founder Jessie Frampton, the company "was built to strip away the negative, which goes beyond waxing and to creating inclusive communities."
The simple T-shirt designs are also notably free from Fuzz's own branding, keeping the focus on the cause, not the brand. The goal, says Fuzz, is to go forward using We People as a phrase that "will be seen as a celebration of the strength that is possible when we embrace our country's diversity."
You know what? Cheers to that. And although this stim writer tends to let her leg hair grow wild and free in the December months, this nonetheless warms the cockles of my cynical, fuzzy heart.
Credits
Brand: Fuzz Wax Bar
Agency: Zulu Alpha Kilo