They paved paradise and put up a plastic lot
A Nova Scotia Sobeys has found something to do with plastic bags instead of letting them go to landfills.
When it comes to going green, eliminating single-use plastics is a decent start, but most experts agree that single-use plastics are far from the worst offenders when it comes to climate change.
So, after vowing to eliminate plastic bags earlier this year, Sobeys took its anti-plastic crusade one step further. A location in Tiberlea, Nova Scotia, created one of Canada's first parking lots paved using post-consumer plastics, which had been diverted from local landfills. The location had its grand opening this week, celebrating the completion of the 19-week project.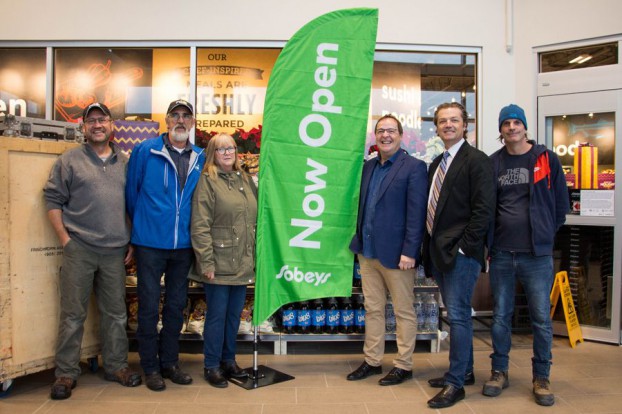 Sobeys said in a statement that its approach to the parking lot follows through on Sobeys' commitment to remove plastic bags, demonstrating what can be done with post-consumer plastics. It is estimated that the removal of plastic bags from Sobeys, set to be complete by January, will take 225 million bags out of circulation (across 255 locations).
In addition to the parking lot, the Sobeys Ultimate Picnic Table, also made from recycled plastics, sits outside the entrance to the store.
The project was the result of a partnership between Sobeys, property manager Combie REIT, local business Goodwood Plastic Products (which helped develop the mixture) and RCS Construction.