It's not just a gift
An unlikely spot from The Shoebox Project hooks from start to finish.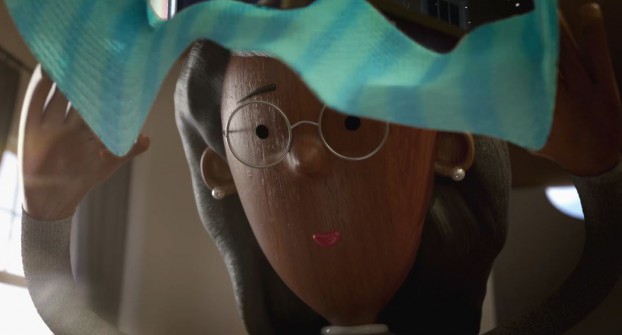 Our job is to watch commercials; your job is (probably) to make them. Whether you're a reporter or an advertiser, you've most likely come across every idea, narrative and strategy under the advertising sun. So stories that genuinely surprise us critics and creators can sometimes feel like a rare commodity.
That's why we like this spot from The Shoebox Project, created by Accomplice Content Supply Co. It's not just that it hooks viewers from start to finish; it's the beautiful kicker at the end that sends spine tingles (this Stim writer's unscientific barometer for measuring and evaluating commercials) that indicates this is a winner.
There are other reasons to love this spot. Like choosing to draw (it's animated) a woman of colour to play the lead role of good Samaritan to a young white woman in an abusive relationship, defying racial stereotypes to paint a more empowering, uplifting and positive picture. And who doesn't love a world where everything looks like its made of wood? Organic is back, much to the excitement of Wallace and Gromit claymation fans.
The Shoebox Project is a charitable organization that gifts women in shelters across North America and the U.K. with boxes filled with hand-picked and packaged items from donors who want to give back.
Credits:
Advertiser: The Shoebox Project
Agency: Accomplice Content Supply Co.