There's a lot to dig about Zulu's new digs
The shop's creativity was bursting at the seams, so it burst into a new building.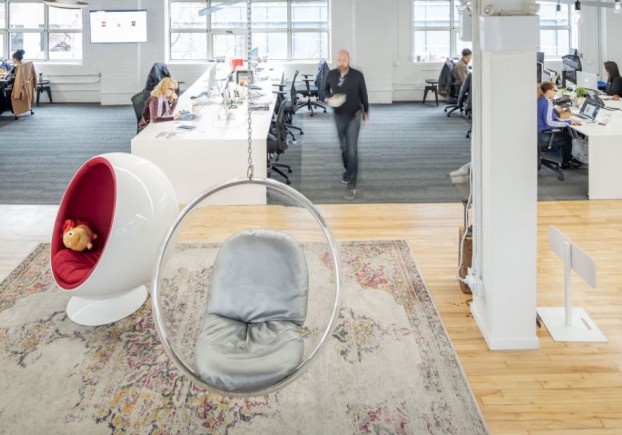 Zulu Alpha Kilo is like that Headspace session on creativity.
Do you know the one?
It's when that charming British narrator instructs meditators to calm their monkey minds by visualising a bright, warm, expansive light (a.k.a. creativity) inside their chests and then watch as it moves outward to fill the room they're perched in, Ghandi-style. It continues until the light spills into the next apartment/office/building, or as far as their imagination can go.
That's Zulu to a tee. The creative shop has spilled into yet another 10,000 square feet inside the Ontario Design Centre, a building in Toronto's East end where it already occupies 17,000 square feet. Now, creativity lives across five floors and three buildings. "As a result, everyone gets their daily quota of 10,000 steps," the agency jokes.
The "Zulu Campus" has a few quirky touches, of which we highlight below…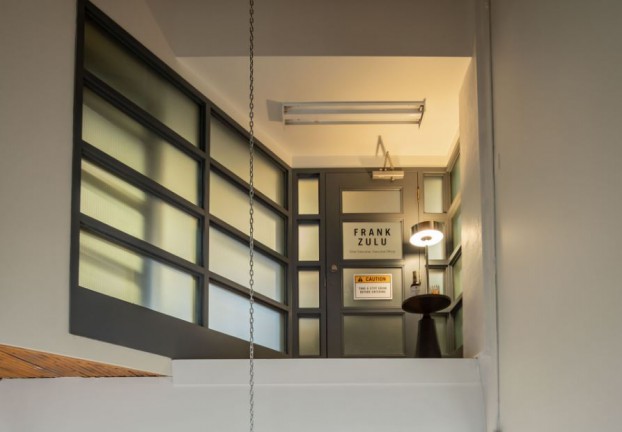 If you ever browse Zulu's website, you'll start to question its authenticity. You'll realize its leadership team is fictitious, a commentary on "the flaws of the old ways of running an agency." So naturally, the "founder," a Mr. Frank Zulu, is all over the agency's new space. His image and his team's ridiculous 'isms' are displayed on the walls. And a completely inaccessible door to his office (which is locked on both sides, with another, unrelated, business on the other side) holds a "caution" sign that reads "Do Not Enter without taking a stiff drink first" next to a table with a bottle of Scotch. Nice.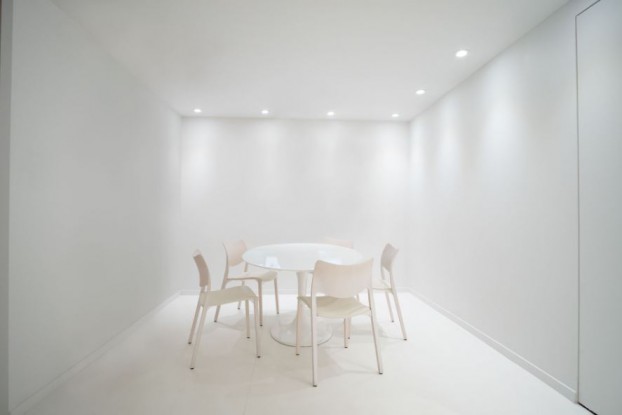 Do you remember the agency's ThinkBox experiment back in 2008 when it first opened its doors? Well, the idea was to place eight interdisciplinary thinkers inside a minimal white box in the middle of Yonge-Dundas square and solve any problem any odd (or even) pedestrian threw at them. It, too, was a commentary on original thinking, as it rid them of parameters that dull spontaneous creativity. Eleven years later, the agency has resurrected this box and turned it into a meeting room.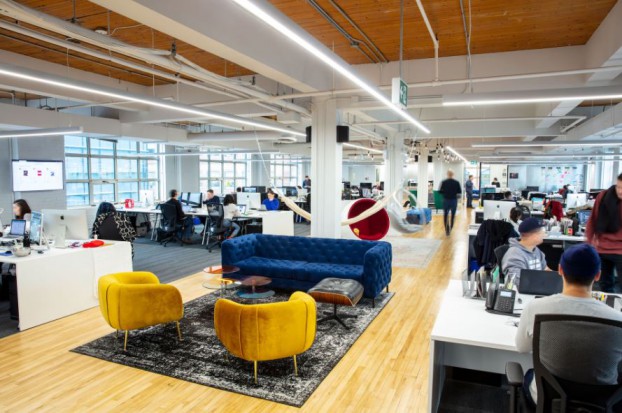 And what's a creative agency without a lounge, an auditorium, shareable stand-up desks, quiet areas, and a cafe where people can work, eat, relax and… perform karaoke? "We wanted our space to foster innovative thinking," said founder and CCO/CEO Zak Mroueh in a release. "We believe it's our responsibility to create a culture and environment where creativity flourishes."