Art from above
A person can simultaneously find and lose themselves in art, so perhaps the cure-all for this age of anxiety we're experiencing lies in pretty pictures?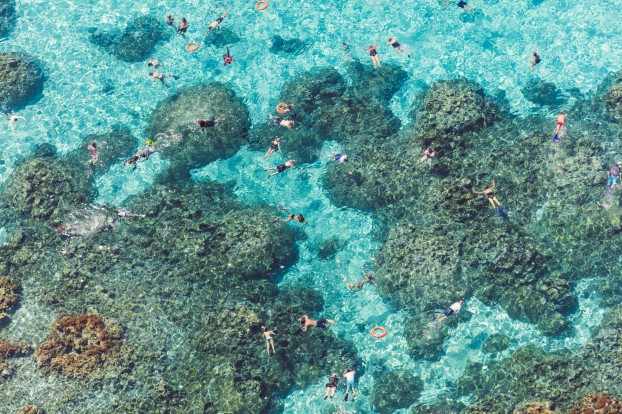 Mindfulness has trended to become a must-do for anyone who's having a hard day/week/month/year. So we propose art-as-a-meditation-tool be the gift that keeps on giving.
We're willing to bet you know at least one person who would benefit from losing and finding themselves in art this holiday season. Not only is fine art and photography a means for escape, it's also unique and meaningful – which, according to Marie Kondo's philosophy (that she sadly recently contradicted be selling her own line of throwaway nick-knacks), means they will have a longer shelf-life than any pair of socks, homeware or techie tool.
So be the holiday hero who heals and give the gift of eye candy, starting with these mesmerising aerial shots of beach bums and boats. The top-down images tap into my own personal OCD and desire for order and synchronicity. So if you know someone who's soothed by dotted rows of colourful umbrellas (me, please!), then Gray Malin is your guy to buy art from here (the site has a 25% off deal right now, so act fast). But if you think messy-scapes would tickle your loved one's fancy more, there's lots of those too (I will avert my eyes).