Slow down with a Trtl
We're all working too hard and deserve to take a fashionable snooze – wherever we see fit.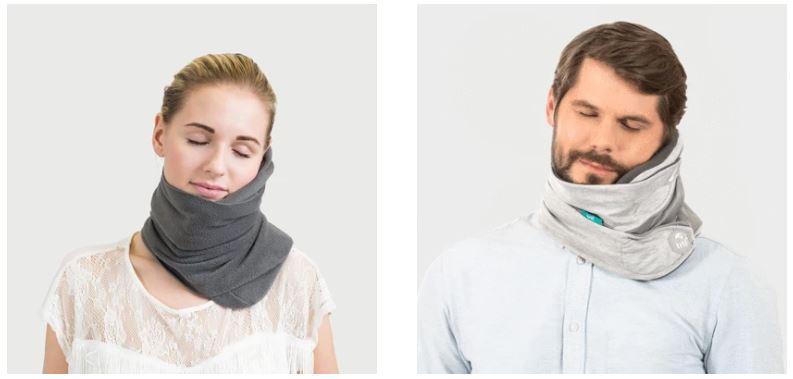 Full disclosure: I first learned about the Trtl Travel Pillow from Heather McMahan, a comedian I follow on Instagram. As someone who travels frequently, McMahan (pictured below) touts the Trtl every time she gets on a plane – which is a lot.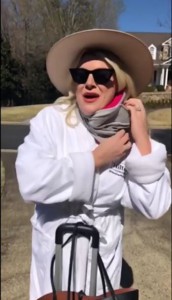 "Great gifts for travel lovers," it says on the company's site. But, the more I thought about the convenience and comfort that attracts Trtl's customer base, the broader I figured that base could get. Creatives work hard. So hard. Too hard! And don't take nearly enough naps.
Slow down! To the speed of a turtle.
Available in an array of colours, sizes (McMahan has built a brand around her self-described "thick neck") and fabrics, some Trtl pillows could easily pass as a scarf this time of year which means you get to stealthily catch some z's on transit or at your desk. As long as you're the kind of snoozer who can do so with your eyes still open, I suppose.
Seriously, though. Trtl pillows have upped the ante. No longer are we relegated to the traditional U-shaped travel neck pillow we've all cursed ourselves for buying after developing debilitating neck cramps from its poor design.
Trtl Travel Pillows might look like a neck brace, but they're definitely going to keep you out of one. Check out their site; this brand is booming and if you're not on a budget this year, go full throttle and snap up the Trtl wrap, too.
And will these Trtl's break the bank? Absolutely not. Standard models start at $39.95 which is easily the amount I've spent on muscle relaxers this year.
Remember when airlines used to take care of all this stuff for you? A pillow, a blanket, even a complimentary meal and a drink in coach. Those days are gone, but with a Trtl pillow you can drift off to dream of days gone by when everything moved just a little bit slower.