You don't even carrot all!
Aldi's new holiday spot makes eating your veggies into an adventure.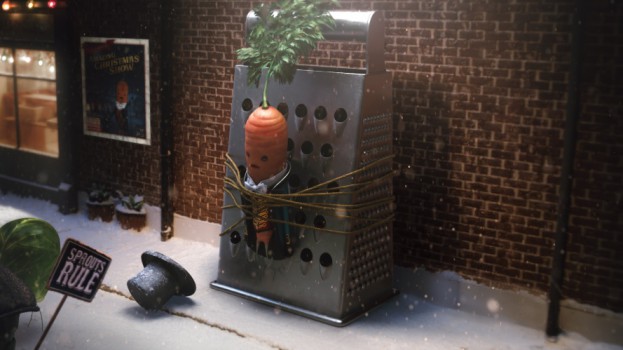 Have you ever been to a holiday dinner where there's colours abound – ruby red cranberries, lush green salads and vibrant orange carrots – only to see someone load up their plate with the beigest of the beige turkey, murky brown gravy, dull potatoes?
This new ad by European grocer Aldi makes eating your vegetables seem fun – if not a little wacky.
The 60-second spot by McCann follows a cute narrative about Kevin the Carrot, who overcomes being cast aside in favour of the more popular side dish, Brussels sprouts, and wins the favour of the masses by singing a Queen song (?) and dancing amidst a display of holiday festivities.
I mean, we have questions: why can't Brussels sprouts and carrots get along? Why do the Brussels sprouts seemingly want to kill carrots? And why is Kevin the Carrot so eager to, well, be eaten?
But try not to overthink it. It's cute as hell. And we could all use more veggies this holiday season.
Credits
Brand: Aldi.
Agency: McCann
Executive creative director: Dave Price
Creative director: Neil Lancaster
Creative team: Clive Davis, Andy Fenton
Planning director: Jamie Peate
Senior account director: Laura McKinlay
Account director: Jane Colbeck
Senior account managers: Josie Campbell, Kim Cleaver
Agency producers: Lucy Moore
Production company: Stink
Directors: Todd Mueller, Kylie Matulick / Psyop
Media agency: UM Manchester
Editor: John Mayes / Marshall Street
Post-production: Psyop
Audio: Wave, Parv Thind
Music: SixtyFour Music