These sounds no longer fall on deaf ears
L'orchestre symphobique du Quebec's offers those previously without hearing their very first symphony.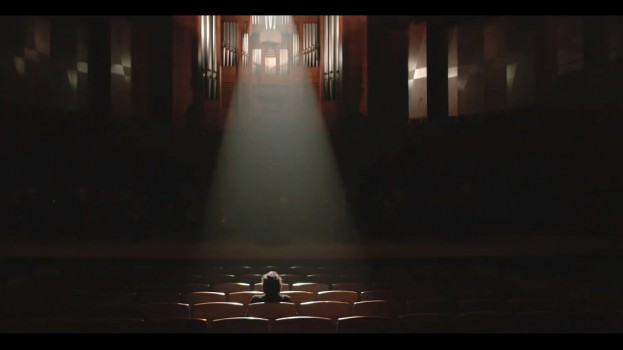 When I was 17, I made friends with a boy in my physics class who was profoundly deaf.
This meant he couldn't hear with the assistance of an implant or hearing aid, and that he couldn't lip-read. He taught me some ASL, and we also would communicate on a piece of paper. It was an eye-opening (not ear-opening) experience. I was a person whose life had been defined by noise – I was a musician, a tap dancer and an all-around loudmouth. The things that made me so happy and defined who I was were simply not a part of his world.
It made me wonder: how would I explain something like the sound of a clarinet or the scrape-strike-BANG! of a tap shoe to someone who had never heard it? If someone could never experience my favourite piece of music (Bach's Suite No. 3, BWV 1068, "Air on the G String,") how could I describe the experience without relating it to sound?
How could something like the Quebec Symphony Orchestra (L'orchestre symphobique du Québec) speak to people who aren't used to such a variety of sounds?
The Orchestra's newest ad creative shows the profound and deep impact of sound in its purest form, and which too many of us take for granted: music. Three people who live with hearing loss – all from different circumstances. Two women were born deaf, one woman lost most of her hearing through Scarlet Fever, one man lost his hearing from the firearms he used in the military service.
All four had recently received cochlear implants, which allow them to hear more of the world around them. And what better way to relish in that sense than a trip to the orchestra?
The four were treated to a private showing by the Quebec Symphony Orchestra. While most hearing people can understand and appreciate the beauty and the musicianship demonstrated, to know that these audience members have gone decades without being able to hear even little atmospheric things – one woman lamented the loss of sounds like crickets and clocks – the experience is completely different.
As we hear the orchestra swell, it's impossible to not focus on the expressions of the subjects. From warm, anticipating smiles to barely being able to hold back tears, it's a reminder of the different ways we all experience some of the most beautiful things in life – and the experiences we often take for granted.
Credits
Client: L'orchestre symphobique du Québec
Agency: Lg2
Creative director: Luc du Sault
Copywriter: Jean Lafrenière
Art director: Jean Lafrenière
Account manager: Laura Boutet, Isabelle Miville
Director: David Poulin/Nova Film
Producer: Pierre-René Bonnette/Nova Film
Sound and engineering: Jérôme Boiteau/Studio Expression