A truly ink-redible masterpiece
Fringe art is still art, y'know. It's time the world treats it so.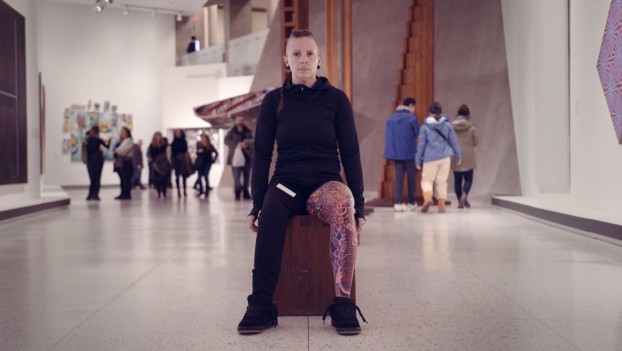 Tattoos (and their cousin, graffiti) are for those off the beaten art track. Or so the world have everyone believe. Tattoos have been categorized as "outsider" art, but why?
MTL Tattoo doesn't agree with the lack of recognition the craft receives from the art world, so it teamed up with DentsuBos Montreal to give tattoos their rightful place in museums by installing works of permanent body art… without permission, naturally.
The studio placed tattooed subjects – dressed in black and revealing bare arms and legs decorated in ink – inside museums. Each subject was mandated to simply stand still (with those little placards that list the artist's name and the artwork's title pinned to their clothes), camouflaged amongst the country's most celebrated classical and contemporary art.
Taking it a step further, the agency and brand team sparked a global movement online, asking people to capture photos of their own skin art and then geotag them with their local galleries and museums on social media platforms, using #thepermanentcollection – so that anyone with a little, or a lot, of ink on their skin (approx. 25% of Canadians) can virtually be inside the world's greatest galleries.
Credits:
Brand: MTL Tattoo – Pascale Quesnel, Will Gauthier
Agency: DentsuBos
Chief of creation: Sébastien Rivest
Associate creative director: Julien Thiry
Creative team: Siname Pogossian, Sophie Forge
Account supervisor: Cloé Boulianne
Producer: Vicky Painchaud
Director: Cédric Conti
Color: Chop Chop
Sound: Lamajeure