It's all smooth sailing from here
Good&Ready's new work on Toronto Race Week shows the softer side of sailing.
Toronto is slowly gaining a reputation as a sports city. The Toronto Raptors are NBA champions (had you not heard)? GTA native Bianca Andreescu has taken the tennis world by storm. The Toronto Maple Leafs have, uh… And TFC has signed a number of young, red-hot, up-and-coming players for the coming season.
But deep in the heart of Toronto is a sport that is known among its niche base for being one of the most intense activities around – they call it boat racing. And as more traditional sports organizations around Toronto grit their teeth to show how tough they are, one organization is aiming to do the opposite and make the sport appear less intense and more accessible.
Toronto Race Week, which takes place in June, aims to show the fun and accessible side of boat racing. Pairing with Toronto-based agency Good&Ready on its new branding and campaign, the new promotional material for Race Week drums up images of a more soothing day out on the water: clear blue skies, spotless scenery and clean, straight lines.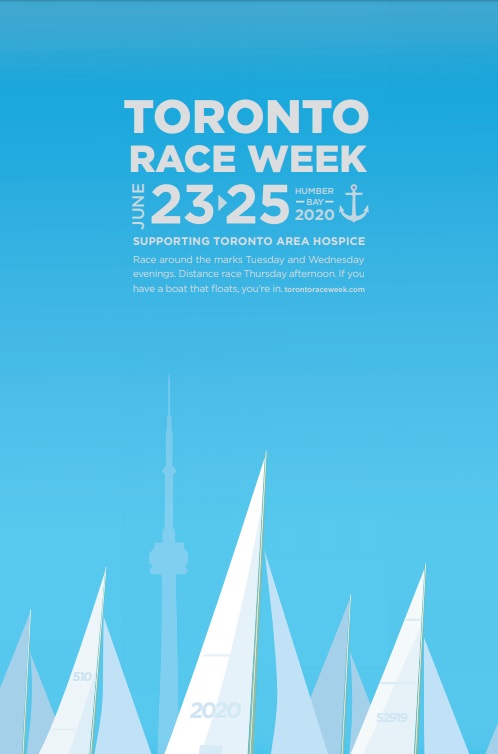 "The goal of Race Week is to generate excitement for sailing and competing among a whole new generation of sailors," Good&Ready co-founder Alan Madill said in a statement. Unfortunately, he says, younger or newer sailors sometimes fear that racing is more intense than it is fun. Race Week, on the other hand, has an "everyone is welcome" policy, and the soothing design work of Good&Ready reflects that.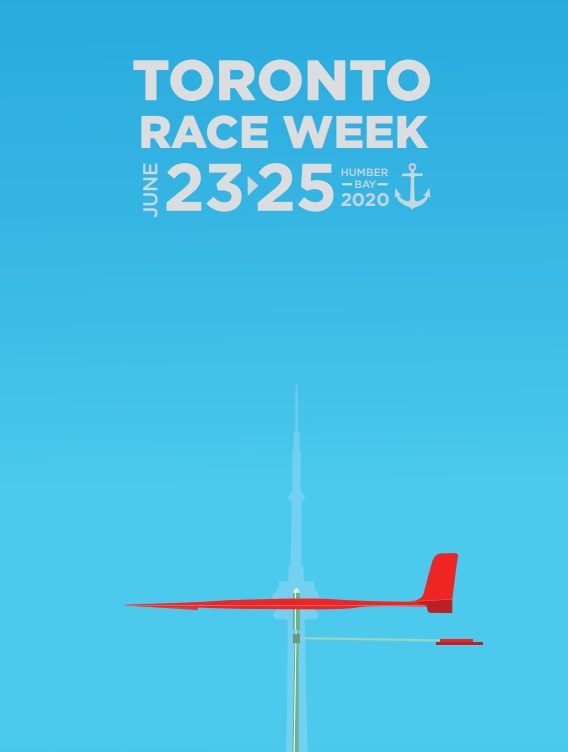 Toronto Race Week takes place June 23 to 25. Proceeds will support Toronto Area Hospice.
Credits
Client: Toronto Race Week
Agency: Good&Ready