Tall oaks from little acorns grow
This whimsical spot from TD makes being vertically unchallenged a blessing in disguise.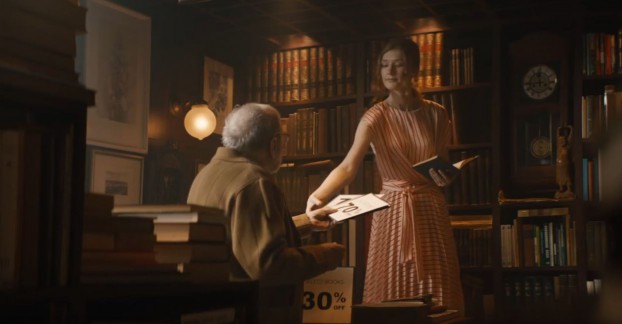 We love a good tale. Especially of the tall variety.
If you're having a bad day, this new long-form spot from TD should help brighten your day.
About a year ago, the brand debuted "The Ready Commitment" as a CSR platform to help build a more inclusive future for Canadians. The commitment part comes in the form of a $1 billion fund that will be parcelled out to people and organizations for the purpose of building financial security, a more vibrant planet, connected communities and better health.
Which brings us to the aforementioned day-brightening spot. It's about a young women who's never needed a stool to change a ceiling fixture bulb. If you don't get our drift, she's crazy tall, much to the detriment of her pretty head, which gets banged up every time she walks from room to room in her attic-style loft apartment.
As you'll see, her beanstalk stature is both a blessing and a curse. It kept her gainfully employed as a bookshop assistant who could reach every book on every shelf. It also meant she had a hard time finding the right garments that fit just right, a problem she solved by creating her own wardrobe. When her employer regretfully goes under, she must fight to survive by selling her only-for-tall-people clothing online with the help of some start-up capital from none other than TD.
It's a simple tale about a simple business idea. But it has all the whimsical charm to brighten your day. And if it doesn't, then just remind yourself that it's Friday. That should do it.