Everything old is new again
Wunderman Thompson's Ari Elkouby argues that there's no such thing as too much nostalgia (when it's done right).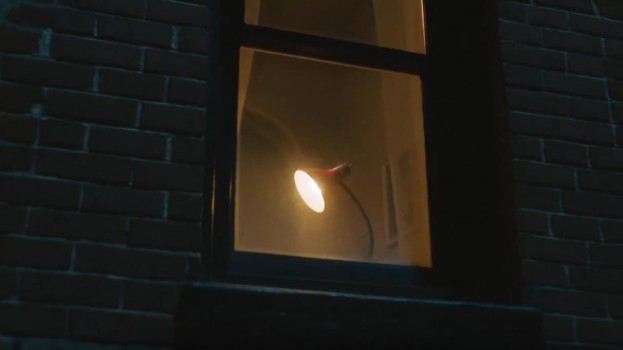 By Ari Elkouby
Feature films do it. Sitcoms do it. So why not brands?
I'm talking about the prequel, the sequel and the forlorn redux. But anyone who's been subjected to Fuller House can attest to the fact that some things should stay buried in the past. So, when's the right time for a brand to remake a classic spot they or their competitors have produced? The answer may very well lie in the brand's ability to invoke the power of nostalgia. That warm, fuzzy feeling we get when we're reminded of our misspent youth in front of a television. But not everything that's old should be new again.
Canadians seem to have caught the nostalgia bug with a couple spots making returns to the HD screen. The first is a sequel of IKEA's sad "Lamp" spot originally released in 2002. The original portrays a discarded lamp we are made to feel sorry for before IKEA's pitchman reminds us lamps don't have feelings and that the new one is better. The sequel, however, shows a young girl making use of the old lamp. The same pitchman flips the script and reminds us that reusing things is better.
If there was ever a right time to reuse the premise of a commercial, this is it. In an effort to get people to rethink what they toss out, recycling an old storyline about wastefulness and giving it a more responsible ending is crazy-smart.
The second Canadian spot to bring a blast from the past is Budweiser's remake of its famous "Wassup" spot from 1999. This too has a more responsible message at the end. It seems nostalgia has a conscience and I like it.
Airing the spot during the same time and place as its original debut, the Super Bowl was another fitting tribute to the original. As stupid as screaming "wassup" is to one another, this redo is pretty smart.
Speaking of cars, Genesis also reached way back into the vault of Super Bowl spots for inspiration for their new GV80 commercial, which aired during this year's game. Young, fun-loving and affluent supercouple John Legend and Chrissy Teigen are throwing a going away party for "old luxury." This wasn't the first time "old luxury" portrayed by mansions, chandeliers and rococo architecture has been attacked during the big game. Audi first put "old luxury on notice" during the 2008 Super Bowl, recreating a gruesome scene from The Godfather to announce the new R8, and then again during the 2011 game, imploring car owners to "escape the confines of old luxury."
I wonder if prospective Genesis drivers made the connection to the previous Audi spot – which begs the question, why bother going down this path in the first place? The end of the ad also seems to poke fun at Audi as John Legend says, "Someone had to make luxury fun" – possibly implying that Audi's definition of luxury is not?
It seems the answer to redo or redon't comes down to, how well is the original spot known, and what has changed since it last aired which can give the brand a perspective on how its product can or should be used in this day and age.
Ari Elkouby is the ECD at Wunderman Thompson Canada