Bud Light marks 'Singles Awareness Day'
What do you think is the 'single' worst dating trend?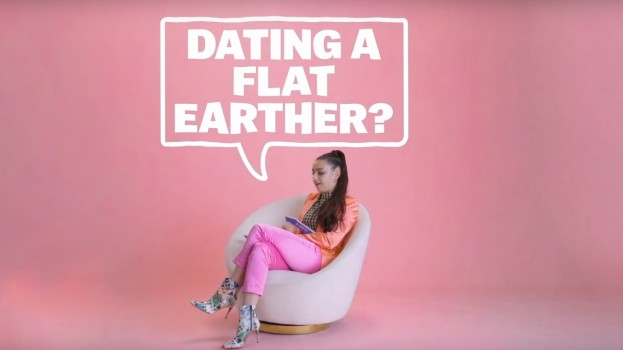 If you're single on Valentine's Day, you might be feeling a little down. But you don't have to.
You can be your own date. You can have your own fun. Plan your own party. At least that's the idea behind Bud Light's campaign for Valentine's Day – or, should we say, "Single Awareness Day?"
Bud Light decided to tap recording artist Charli XCX for a video that promotes its "Single Greatest House Party," an event for single people only. It's promoting the party on social through the promoted hashtag #SinglesAwarenessDay, deliberately seeking out those who are untethered for Valentine's Day.
And what better way to celebrate your singlehood than by mocking modern dating trends? The video below features Charli XCX celebrating the fun of being single by playing a game of "Swipe Left or Right on Dating Trends."
It's a fun way to remember that being single can be, as Charli puts it, bad-ass. Although, Charli XCX is indeed herself a millennial (damn, this video makes us feel old). Speaking as someone from the generation where "ghosting" someone meant blocking them on MSN Messenger and screening their calls on your Mom's landline, it would appear modern romance is a bit too modern for me.
In case you were wondering my stance on some of the other modern romantic issues discussed with Charli:
Celebrating one-month anniversaries: That would involve me having to remember when I started dating someone;
Using an eggplant emoji: What is an emoji? What is an eggplant?;
Ditching my date for a celebrity crush: Yes, but what are the odds I'll run into Sheldon Keefe anytime soon?;
Return all the gifts they got you after a breakup: Not since the time a guy mailed me some clothes I left at his place and then asked for $10 to cover postage.
Whether you're single or intermingled, there's no reason you can't have a good time on February 14th – whatever you call the day.