Is this a real Big Mac or is this just fantasy?
Munch on these cellular optical illusions from McDonald's and Cossette.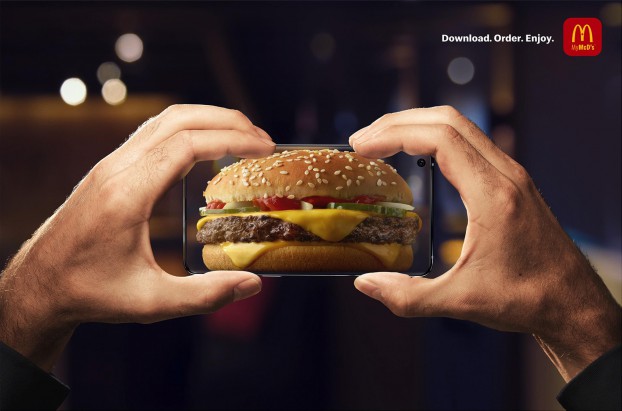 Cossette and McDonalds love a good optical illusion, given how many times they've played with photography and phones to get people to stop and take notice of their mobile ordering options.
Except this optical illusion goes by the name trompe-l'oeil. The effect is most commonly used in those 3D murals of waterfalls you might see on sidewalks that make you afraid to walk on, lest you plunge in (guilty as charged).
That same technique was recently applied to three posters by the Montreal office of the ad agency, showing Quebeckers how easy it can be to order fast food from their phones. The province is a wee bit behind the rest of Canada when it comes to mobile ordering and don't like it as much, apparently. So the goal here is to promote instant gratification with a just click of a button. It doesn't sell us on the idea that it's that quick, but, admittedly, we can't stop looking and getting lost in the visuals.
Credits
Advertising Agency: Cossette, Montréal, Canada
Creative Directors: Anne-Claude Chénier, Barbara Jacques, Patrick Michaud, Alex Gadoua
Art Director: Alexandre Jutras
Copywriter: François-Julien Rainville
Photographer / Retoucher: René Lachapelle
Strategy: Simon Bédard