A stroke against inequality
Heart & Stroke knows that there's a research gap, and it needs our help to close it.
We've learned a lot about stroke over the years. We've learned all the right acronyms and steps to spot the signs. We've learned how the speed of a 9-1-1 call can save or severely affect the quality of someone's life. But a new campaign for the Canadian Heart and Stroke Foundation by Ogilvy poses one question that still begs to be answered: why do more women die from stroke than men? The print campaign provides bold questions and even bolder images – real shots of brains and hearts – to get at an uncomfortable truth. The fact is, one third more women than men die of stroke each year. And stroke research has traditionally lacked enough female representation to understand how different life stages like pregnancy and menopause can affect the likelihood of stroke. The creative drives to an online fundraising campaign that aims to "close the research gap" when it comes to gendered research on stroke.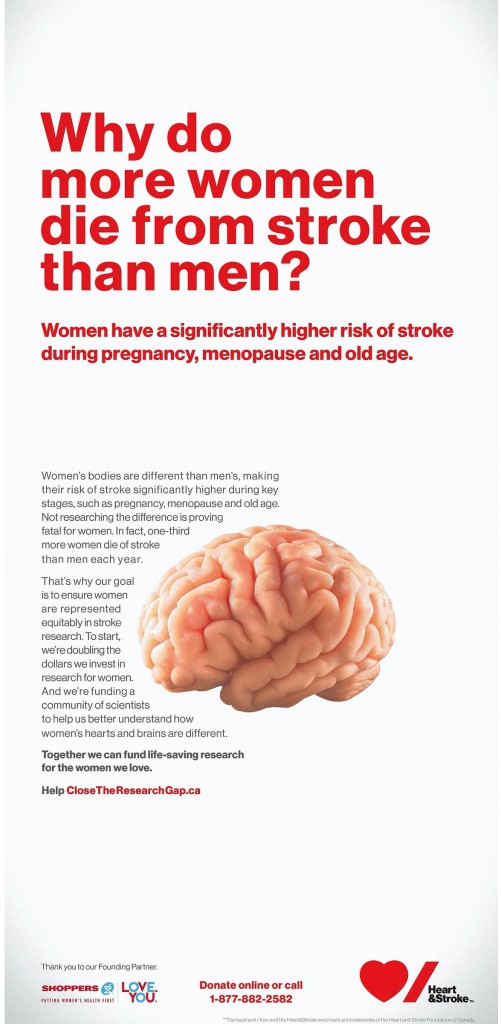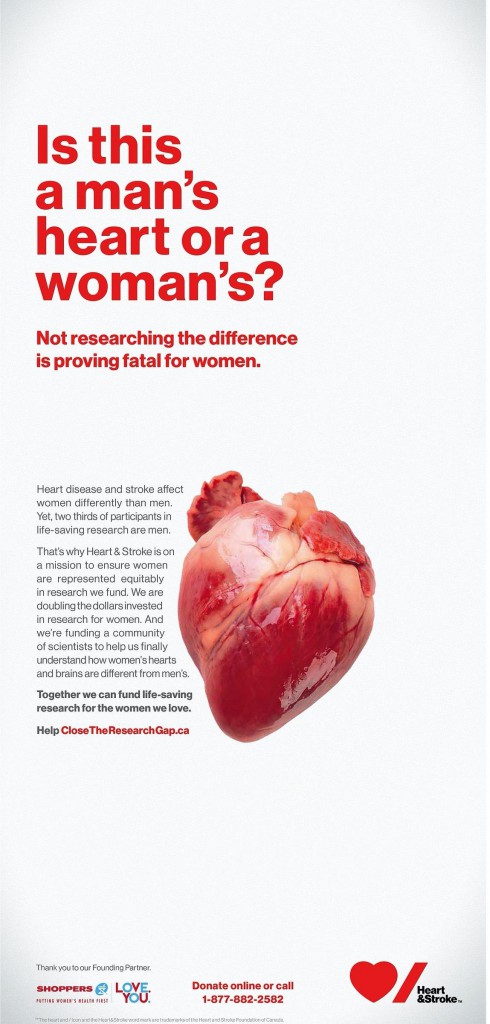 Credits Client: Heart & Stroke Agency: Ogilvy Writer: Pam Danowski Art director: Teri Umipig Group creative directors: Julie Markle, Chris Dacyshyn