No Frills drops a new single about safe shopping
John St. turns a PSA into a summer banger to get lyrics about responsible hauling to stick in shoppers' heads.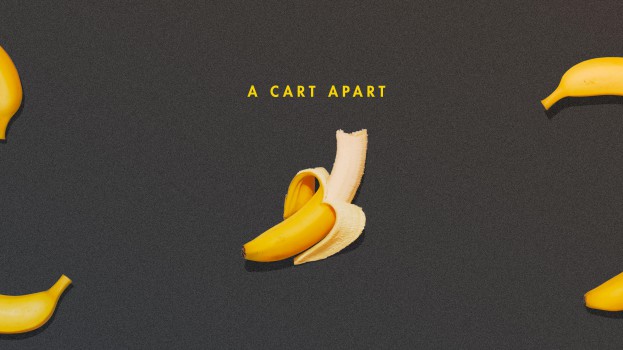 Anyone who has been to a major grocery store lately may have found the situation a little…stressful.
Sure, there are less customers in stores, and people are keeping their distance while they wait in line outside. But once you get in there, they get a little loose with the rules. Someone slides right up next to you while you are looking at the bananas. People are ignoring the arrows on the ground, going against the one-way flow of traffic meant to make it easier to keep your distance. Roommates show up in groups of four to pick up ingredients for one night's meal.
Staff at stores like No Frills shouldn't be expected to keep us in check, since they have enough to deal with without policing every one of their shoppers (even with a $2 raise, which arguably isn't enough). So if the signs plastered inside and outside stores aren't getting through, how can grocers get the proper etiquette to stick in their customers' heads?
No Frills' agency John St. has an idea: turn a PSA into a song that customers will be humming to themselves as they shop.
The song "Cart Apart" maintains the attitude that has characterized No Frills' "Hauler" platform. In addition to the chorus' rallying cry to stay "a cart apart," the lyrics are sprinkled with reminders on how to "#HaulResponsibly." For example, you can be a "hauler" without hoarding. You should leave your fam and reusable bags at home and make a trip no more than once a week. Keep your hands off the produce more than you have to.
The lyric video is on YouTube and No Frills' social channels, with the track on Spotify and iHeartRadio. For each view of the video and stream of the song, $1 will be donated (up to $50,000) to PC Children's Charity, which addresses food insecurity among youth.