Onlia embraces the mess of staying home
The insurance brand wants you to ignore whatever keeps you from being comfortable, including the pressures of work and society.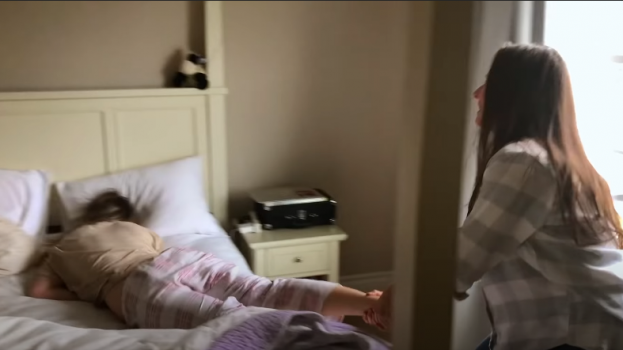 Onlia has built its relatively young brand on helping customers feel safe – and now it's doing that by trying to protect you from the nagging feeling you might not be doing enough.
A new 30-second spot from the digital insurance company features shots of the slightly messier versions of at-home lives, from cluttered decor to more casual clothing to less-than-Instagram-worthy cooking. But it also portrays those choices as good things, since home is where we feel safe from the pressures of the outside world telling us to always be our best. And while your home will keep you safe, Onlia will do the same for your home.
Like a lot of content that has been produced since live shoots were cancelled, the shot-from-home clips (we noticed a couple familiar faces from production partners Makers and School Editing) have a definite home movie vibe – which creates an intimate, casual atmosphere that helps with the message of feeling safe and comfortable.
A few other brands have made their own efforts over the last couple of months to help make homes feel more like, well, home, during a time when people are staying in out of necessity rather than choice. But what might be even more appreciated about Onlia's approach is the appeal to ignore "the voices telling us to be hyper-productive super humans."
The lines between work and leisure time are increasingly blurred, and social media is full of new hobbies and skills people are picking up. What Onlia seems to recognize is that to truly embrace "whatever home means to you," you need to feel like it is a place where you can just relax – like you used to.