How do you socially distance when you don't have a home?
Wunder tweaks Instagram's "Stay Home" sticker to remind us that the homeless are impacted by the pandemic too.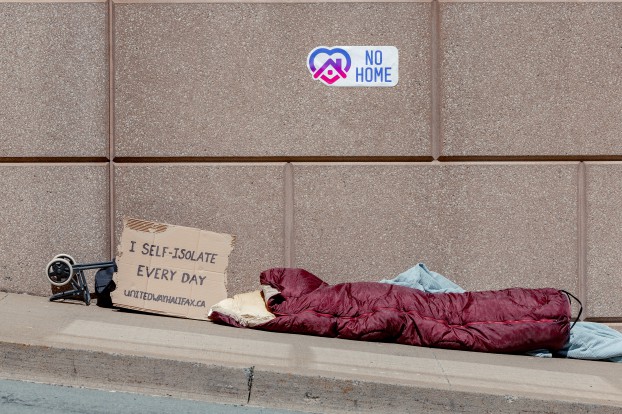 Since March, the "Stay Home" sticker on Instagram has been a way for people to share what they've been doing to occupy their time at home, but also encourage friends to keep up their social distancing. Even outside of social media, the overall "stay home" message is one that has been reinforced again and again over the last two months.
But what could be easy to forget is that, for many people, staying home is not an option.
Working with the United Way, Halifax-based agency Wunder tweaked the sticker to read "No Home," bringing the focus to the city's homeless in a time when other concerns might have pushed their struggles to the back of peoples' minds. The aim was to remind people that the challenges homeless people face have not gone away – in fact, many of them have gotten worse, as they lack access to many of the things many of us have been using to protect ourselves from COVID-19.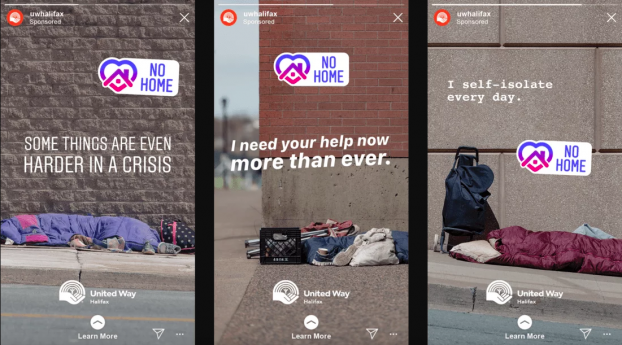 The creative concept was first shared through Instagram Stories, but as social distancing measures began to lift in Halifax, Wunder brought the idea to life with ambient installations around the city, utilizing decals to simulate the sticker on the sides of buildings and park benches.