2019 Agency of the Year showreels: Part IV
Taxi creates a magazine for juniors, Union finds innovative ways to thank its agency, and Rethink creates a tribute to humble beginnings.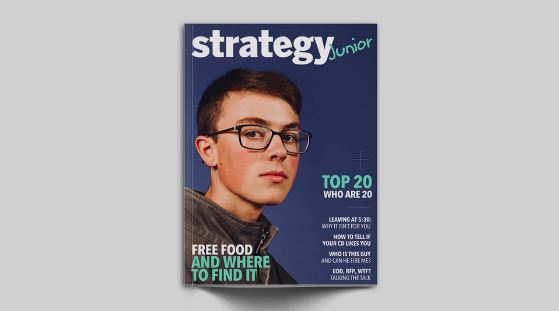 Every year, strategy devotes time during the Agency of the Year celebrations to the showreels, videos the shortlisted agencies use to self-promote, poke fun at the industry and slip a few filthy words into the proceedings. For your virtual viewing pleasure, here are some showreels from the 2019 gala.
Taxi
While we are loathe to create more work for ourselves, a spinoff magazine dedicated to the unique challenges of junior staff – finding the free food, coming to terms with the kinds of assignments your resource manager keeps giving you – does seem like it would fill a vital role in the industry.
Union
Speaking of juniors, Union used its time – and probably a bit too much money – to give props to all the people who it couldn't get into the gala.
Rethink
And finally, this year's Agency of the Year winner might be celebrating its 20th anniversary, but as this late-night retro infomercial suggests, Rethink may have come from humble beginnings.