Camping Quebec wants you to be less outgoing
A social campaign shows you don't have to go far for a visually stunning vacation.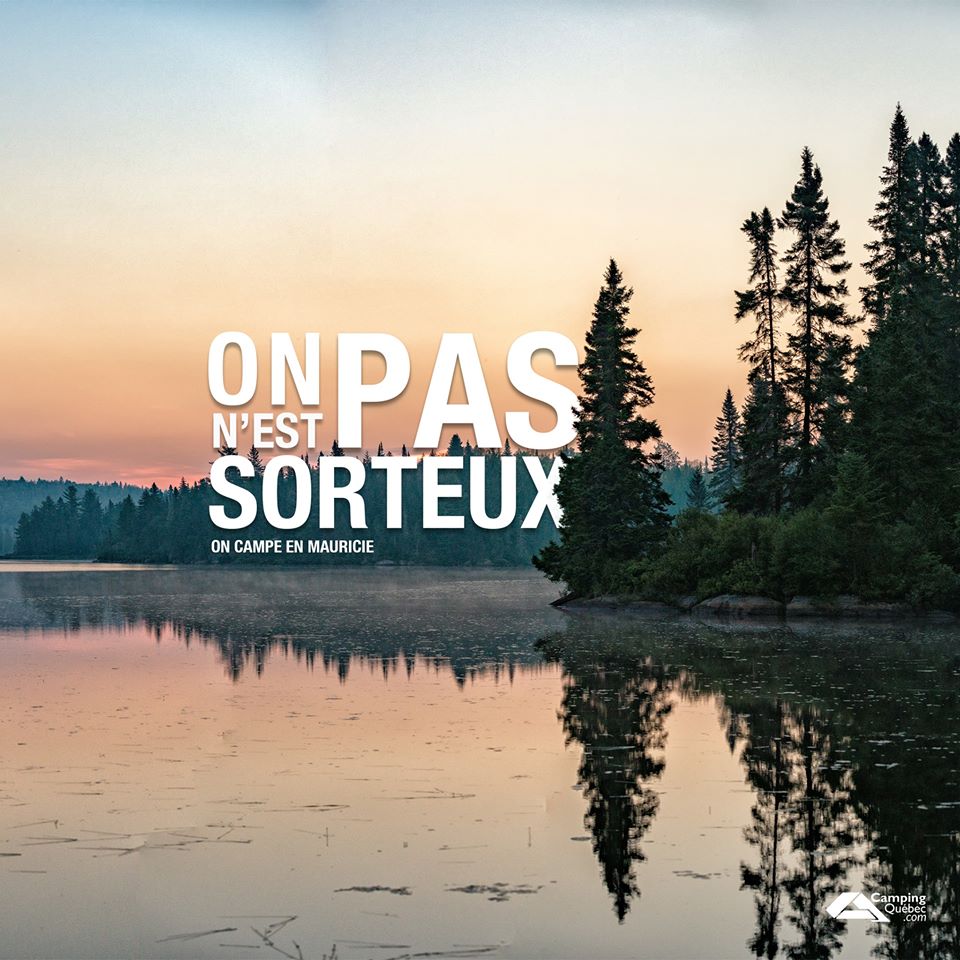 Before the pandemic, tourism marketing was focused on motivating peoples' sense of adventure, encouraging them to try new things, see new places and go off the beaten path.
That has obviously changed since COVID-19 began to dictate how outgoing someone is allowed to be. But Camping Quebec has created a new campaign that aims to show that this isn't necessarily a bad thing.
The association for the camping industry in Quebec, along with Montreal agency Mobux, created a new social campaign called "On n'est pas sorteux" – which translates to "we are not outgoing." The goal is to show Quebecers that they don't have to go far in order to find a visually stunning summer travel destination, with the tagline appearing over scenic photos of places people can camp instead, such as Mauricie National Park or near the coast in Bas-Saint-Laurent.
No industry has been immune to the financial impacts of COVID-19, but the tourism sector has been among the worst hit, both due to travel restrictions and stay-at-home measures put in place to limit the spread of the virus. Even as these restrictions begin to lift, consumers are caught between wanting to stay safe and the desire for some recreation after months of staying indoors.
That has made local travel a focus for many tourism-reliant businesses and industry bodies. Destination Canada has focused its efforts on helping the industry pivot to encouraging more local travel, while GoRVing is looking to inspire people to embrace the flexibility of RVs when finding ways to explore the great outdoors.