Pexels makes it easier to find diverse stock photos
The stock photo site adjusts its algorithm to ensure LGBTQ relationships are better reflected in search results.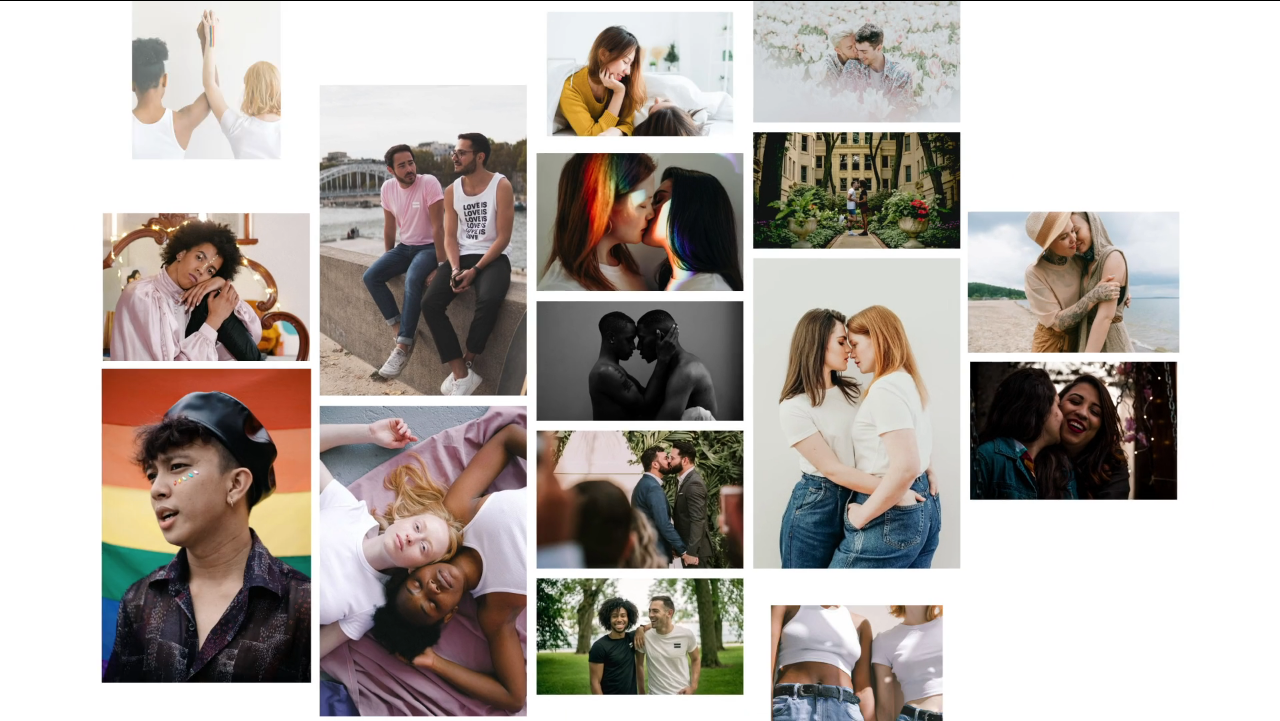 Just as Pride Month approached its mid-point, stock photo site Pexels began to notice a problem.
On many stock photo sites, terms like "couple," "wedding" and "holding hands" tend to disproportionately show straight, white couples. One could still find more diversity in image results if they add more descriptors to their search. But if those are the first results someone finds when, say, putting together an ad campaign or writing a news story, they are more likely to use those images, resulting in more white-washed content that implies white heterosexual couples are the "default."
To help correct this problem, Pexels has adjusted its algorithm to ensure that images of same-sex couples are just as likely to show up in search results, across a variety of relationship-based search terms.
While the change was made in recognition of Pride month, the tweak to the algorithm is permanent, and will be continually adjusted to ensure it keeps providing equal representation. That's on top of increased efforts to work with creators and companies that offer content representative of LGBTQ perspectives, and a team of human curators that view and tag images to ensure their visibility.
"Media has the power to make or break ideologies, challenge the status quo and humanize experiences," said Monica Sylvestre, head of community at Pexels. "Images fuel stories and create movements, and it's our responsibility as a global platform to act as a force for good; a force that helps power progress."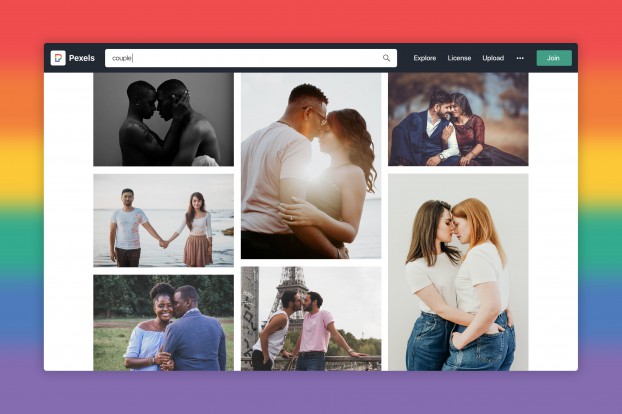 Part of Pexels' mission as a free stock photo site, powered by a community of photographers, is to show a diverse range of content, and this isn't the first effort it has made to ensure that's true. In 2018, Pexels partnered with Nappy – a stock photo site created by influencer management agency Shade that provides more representation for Black and Brown people – to improve the diversity of cultures and races represented on its own site.