Harry Rosen keeps dads both safe and stylish
The retailer has a 2020-friendly version of a classic Father's Day gift, pairing dress shirts with a matching mask (instead of a tie).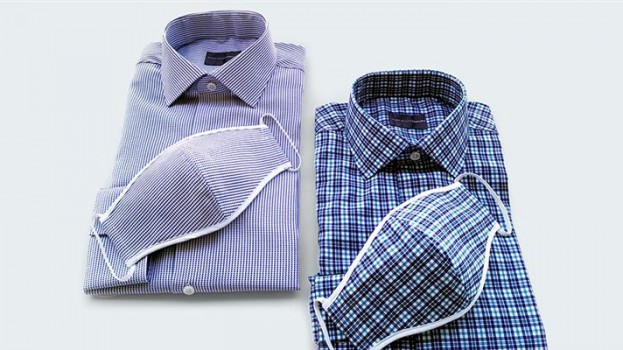 At the outset of the pandemic, Harry Rosen was among the brands that produced and donated non-medical masks, using fabric from its dress shirts. Based on response from consumers, Harry Rosen began selling the masks to customers who wanted to stay safe during trips in the outside world, donating one mask to hospitals and communities for every one purchased.
Now, the men's retailer is offering dads a way to stay stylish, offering the masks alongside the shirts that inspired them in a matching gift set. Think of it as the classic Father's Day gift of a shirt that comes with a matching tie, except it helps protect your dad, and those around him, the next time he goes to the store.
The idea came from agency Zulu Alpha Kilo, with founder and CCO Zak Mroueh explaining that the team was looking do something playful for the holiday after Harry Rosen "went to bat for Canadians" when COVID-19 concerns were at their peak. Compared to the early days of the pandemic – when brands were cautious about anything that could make them come across as insensitive or profiteering – the initiative reflects a "new normal" in Canadian culture, where some consumers may welcome initiatives like this, which are light-hearted in their approach to keeping people safe and limiting the spread of the disease.
The matching set is being promoted across social media – including LinkedIn, where business dads looking for sharp office wear congregate – and Canadians are encouraged to nominate deserving dads to win a matching set.