HSBC creates a small icon with a big message
The bank is celebrating World Emoji Day (yes, it's a thing) by opening minds to different perspectives.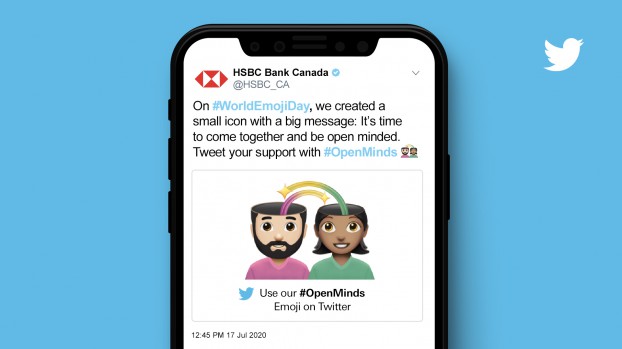 To show how having an open mind can make all the difference in the world, HSBC Canada partnered with Twitter to create an emoji. Naturally.
As part of World Emoji Day on Friday, the financial institution and social media giant developed a stylized depiction of a man and a woman, of different ethnicities, sharing their thoughts with one another through their (literally) open minds. The new custom emoji will appear anytime "#OpenMinds" is tweeted and it will be active for four weeks.
The goal of the initiative is to remind people that, although others' opinions and views may differ from your own, it doesn't mean that they're meritless. It also aligns with HSBC's new advertising platform, set to launch later this month, and which will highlight how "it pays to keep an open mind."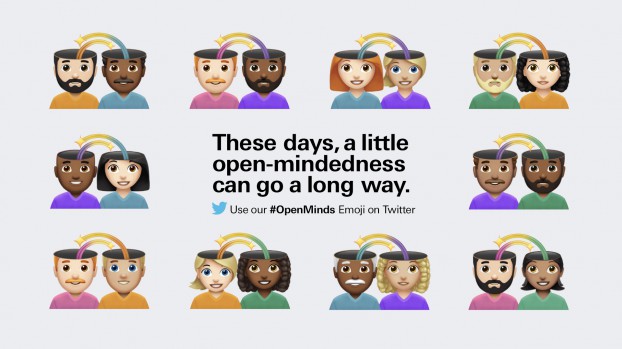 Although the bank has been relatively quiet on the marketing front as of late, creating a witty emoji campaign is not uncharacteristic for the brand. For example, in 2018, the brand created the "World's Largest Welcome Mat," with a giant HSBC logo placed in a field so that flying travellers could see it from above when arriving in Canada; as well as the "Let's Meet 1 on 26″ spot, which showed some of HSBC's 26 investment professionals around the world, appearing in digital clocks, talking to prospective clients.
The emoji campaign was spearheaded by Wunderman Thompson Canada. Touche handled the media components.