Making change with changemakers
Mosaic is auctioning off portraits of social justice warriors on Instagram for Rainbow Railroad.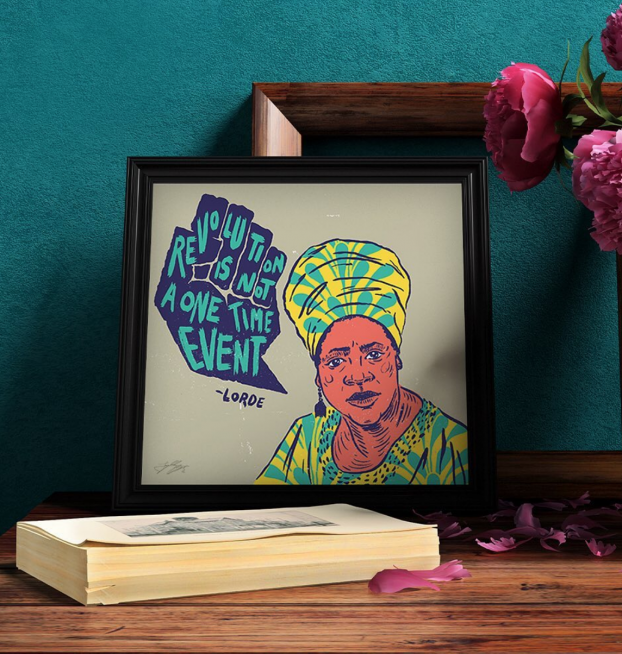 "Art helps us identify with one another and expands our notion of we – from the local to the global."
- Olafur Eliasson, artist
Injustices like racism, sexism, classism and homophobia spread from country to country. They touch us all, in some way or another.
Using art as the canvas to expand our notion of "we" even further, advertising agency Mosaic recently created "Portraits of Change," an Instagram-housed project that showcases artistic representations of individuals who have addressed social issues head on. And this week, those portraitures went on auction.
Head over to Mosaic's IG account, and you'll find images (created by the agency's own designers and illustrators) of Audre Lorde, a self-described "black, lesbian, mother, warrior, poet," or Rupert Raj, a Eurasian-Canadian pansexual trans man, gender specialist, psychotherapist, educator and writer who helped advanced transgender rights in North America.
Starting this week, the agency will host a silent auction in support of LGBTQ-focused charity Rainbow Railroad. Each day a new art piece will be released for people to bid on in the comments section of the post. Each evening, at the stroke of midnight, the limited-edition signed portrait will go to the highest bidder and all proceeds will be donated to Rainbow Railroad to help queer people escape persecution and violence around the world – proving that art truly can take a local action and make global change.